Walmart Now Selling 10-Packs of DC Giant-Size Comics For $10
Prices of the DC Giant 100-Page Walmart Exclusives have been known to jump on the aftermarket. Comic stores in the UK who get them on the grey market, charge up to $20 a piece for the $6 books. It's possible that the price may be about to fall. As Walmart and DC seem to be purging the store of backstock as their publishing plans change and move on – and to no longer be exclusives.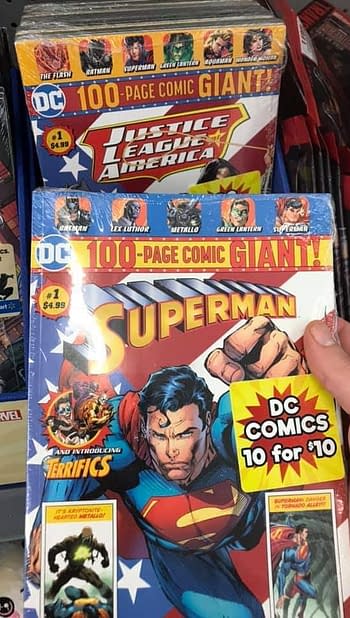 Walmart is now selling the volumes at ten for $10. A buck a piece.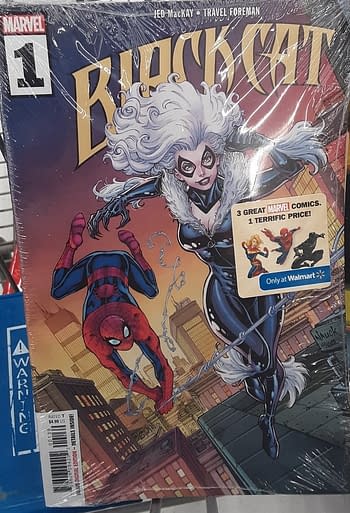 Meanwhile Marvel Comics has a new run of Walmart bags of comics, with exclusive Walmart variants for Black Cat #1 and Fantastic Four #10, packaged with the likes of Guardians Of The Galaxy Annual #1, Symbiote Spider-Man #1 and Thanos #1 – all out of print at Marvel, some of them going on the aftermarket for a premium price. As well as second printings of Amazing Spider-Man #5 and #9 and Venom First Host #2 and – unexpectedly – Cable #154 first print.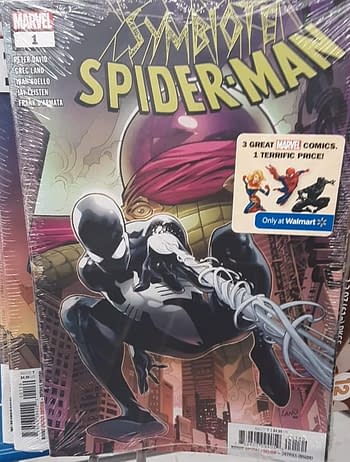 They also have a package with Star Wars Galaxy Edge #1 with Avengers 683 second print and Infinity Countdown Captain Marvel #1 second print.
However rather than being 3 for $5 as previously, they are 3 for $9…