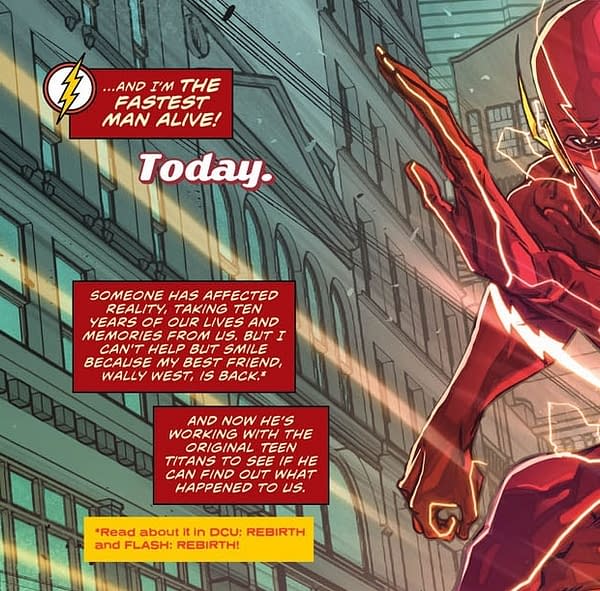 Today's The Flash #1 picks up directly from Flash: Rebirth #1… and reminds us of the big story burning through the DC Universe, that an unnamed Dr Manhattan stole ten years from reality, but now those years are slowly returning in memory….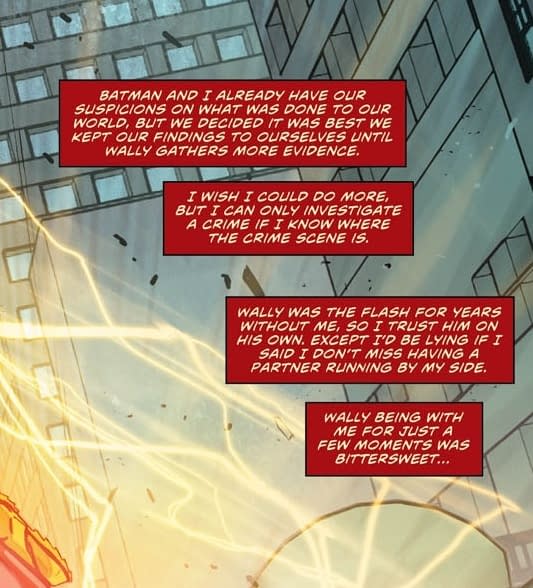 Teasing us that this may be developed in Flash #1 as it was in Flash Rebirth #1… before dropping it all together.
It's going to be a long two years.
While in Action Comics #958, we get another glimpse of what Mr Oz is up to.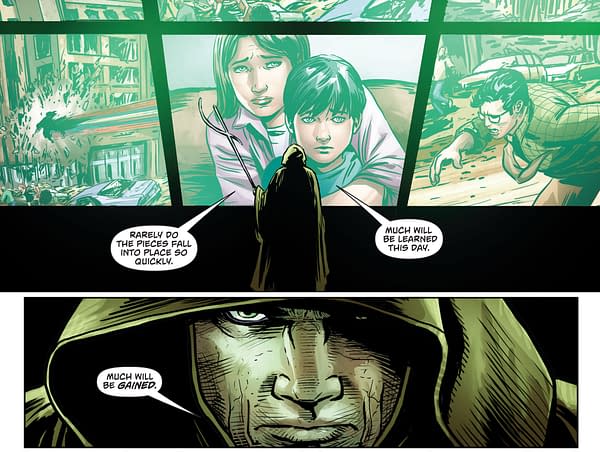 What do you think…?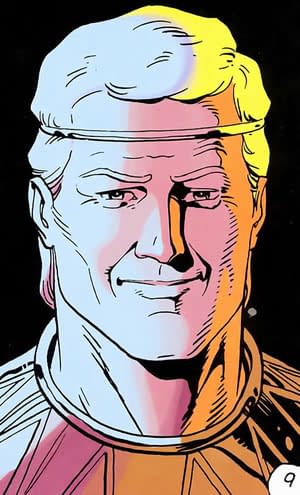 …close enough?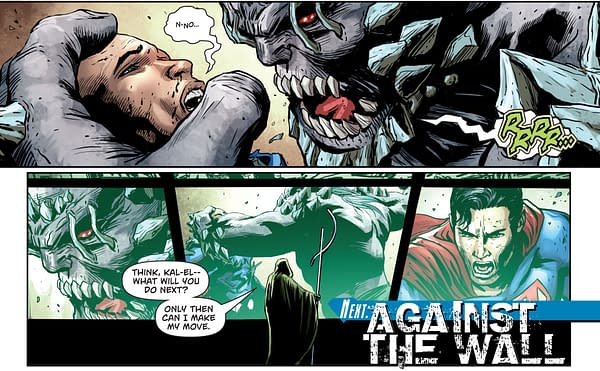 Will this Watchman stop watching and start doing?
Action Comics #958 is published today by DC Comics.
Enjoyed this article? Share it!