Posted in: Comics | Tagged: Artgerm, Comics, deviantART, el paso, entertainment, mayhem toys & comics, texas
---
Welcome To El Paso's Mayhem Toyz & Comics & DeviantArt Images (UPDATE x2)
UPDATE x2: A new article examining evidence from Yvette Lomeli has been published here. Something tells me however that this is far from over.
UPDATE: The owner of Mayhem Toyz & Comics, Yvette Lomeli contacted Bleeding Cool this morning requesting this article below be removed. She told us,
We did not steal anyone's artwork from any website nor have we ever or ever will. That's not the business we are in.

We do NOT print these nor have we ever. I'm not sure who said that or where that came from but, I guarantee you of this and can prove we do not or have the means to do so

We purchased ALL of our merchandise from distributors and or wholesalers (including these prints).

We are not the only one selling these prints . And just so you know, we saw these prints at several locations in California while on vacation including this years Sdcc

I think a little more "homework" needs to be done before articles are written and false accusations start being made and people start listening to rumors that individuals are initiating for whatever reason.
The artists in question don't seem to be familiar with such images being sold elsewhere, and one might have thought that if this was so commonplace, it might not have led to such a strong reaction. But if the pieces were bought in good faith, it might change the situation from one a witting one to an unwitting and more understandable one.
It's unfortunate that a story someone told was who saw a picture online or came into the store has turned into this.

It's also unfortunate that this has lead to an uncontrollable amount of continuous hate messages, bullying & harassment that forced me to report every incident, every person to the appropriate officials.

I know that bleeding cool does not promote bullying, hate or harassment so with that being said, I am requesting you remove your article.
I informed Yvette that I had contacted her, without response, and posted on their Facebook page without repeating the allegations, simply asking for comment, to find my posts deleted and myself banned from posting to their now defunct Facebook page. She told me that
these print are ALL over california, mainly the Los Angeles area and have been for many years from (our understanding). They are sold there at retail and wholesale openly. This is how we found them. I have a paper trail of my transaction with whom I purchased them from proving it was a legitimate business transaction, (at least from my end). I will disclose all and any information needed to clear my name but I need that article removed immediately and a correction to be made to try to repair the severe damage that it has caused to our image & reputation that we have worked so hard to establish here locally.

Rich, I have ALWAYS done EVERYTHING in my life by the book and to see this article written and receive the backlash I have has not only caused a great amount of stress but pain to our family. El Paso is not a big city, we worked tirelessly for years to open our store & to offer our city something that doesn't exist only to be accused of doing something we never did and have everything go south in a matter of 24 hours.

Also, just so you know, we received only 1 call from an unknown male possibly an artist but not sure, once the phone was passed to me, they hung up and never called back. The other calls were people harassing and threatening us.

Had I known now what I know about the pieces I would never of even purchased them, & I will no longer sell them , but I also think it could have been addressed better (probably by everyone). I honestly didn't see your email initially because I was dealing the social media mess and what was happening to us locally. I was trying to convince our other joint partnerships not to sever ties with us & make public statements as they did in the midst of this accusation as I tried to prove our innocence in this matter. In regards to your comment, I didn't realize also you were who you said you were because nowadays because of the internet people pretend to be someone who they aren't. It wasn't until I saw the email & read the article that I realized it was indeed you, my apologies.

…

But to protect us, please remove the article, and make a correction to the site to remove the heat from us so I can attempt the repair the damage that was been done and regain our partnerships here locally and I'll reveal everything & anything to you, (with specific details to how we came across them) & who I bought them from and their location. My small business has taken a severe nose dive and needs to be fixed.
The question right now, is anyone else in the Los Angeles scene familiar with the work below being sold commonly outside of Mayhem Toyz & Comics? Certainly the paperwork Yvette talks about, followed by a few phone calls could well clear her name as far as intent is concerned. But I would have thought contacting the artists before contacting me might have been a first step.
The original article appears below.
Mayhem Toyz & Comics is a El Paso store that seems to be having a little PR problem right no. And all because they sold prints of images posted to by artists DeviantArt without permission.
Oops.
Artist Jamie Fay writes to Bleeding Cool,
I was pointed in their direction by a fan who was in the store and saw my art and asked if it was for sale and they said yes for $24.99. I sell 3 prints for that price. I call the store and asked to speak to a manager. I was met with a long sigh and i was asked to call back later. I said i needed to speak to someone now about the unauthorized sale of my art in the store. I was immediately hung up on. I called back and they answered the phone and just sat it on the counter, me being able to hear the conversations and the talking in the store. They disabled me from commenting on their facebook page and deleted my comments. As you know by now, these are clears signs of people who have in fact done something wrong.
I have reached out to several of the artists, one saying he is reaching out to dc and marvel because he doesn't believe his art was optioned to be a product other than the cover for an issue. I have before and after screenshots of the picture on their facebook page. I have attached them. No one has tried to reach out to me from their group. And one person tried to disclaim my bad review on their facebook page by saying they don't make them that an outside source does. Well, pardon my cursing but no shit. "Outside sources" like zazzle, etsy, society 6, etc allows you to upload digital files and place them on several different products. They print them out and send them to you. I'd like to know what this "outisde source" is.
This is the original line art of the piece Jamie did for a friend, and posted on DeviantArt.
And here the piece is, top right at Mayhem Toyz & Comics. And here's how that Facebook post looked a short while later… He's not alone. Here's one example of Artgerm's work, privately created but posted to DeviantART. And in the store. I hate art thieves. My artworks are stolen everyday, being reused, repost, replicated and renamed. Most of the time I will just brush it off cos they are not used for commercial purposes. However this comic store in Texas blatantly sell stolen art of mine and many other artists. This is extremely unethical and such store should not be supported by true comic fans. What a shame!
Dave Wilkins, Jamie Tyndall, Stephen Jorge Segovia and Dan LuVisi are other artists who have been named as somehow having their art on sale in their store without their knowledge. Hare is some more now-deleted Facebook commentary.
And while those who post comments calling the store out on this issue find them deleted, people have discovered that reviews cannot be so easily stopped. And a store that previously had received five stars is now down to 2, and falling. Here's what they have been saying.
Identifying myself and my Bleeding Cool credentials, I too posted, simply asking if the store would like to comment on the content of recent reviews. I too found my comment deleted and I was banned from posting any further.
I suppose I should accept that as their official response?
---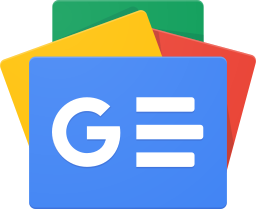 Stay up-to-date and support the site by following Bleeding Cool on Google News today!