What Happens When A Cosplayer Believes They Have Super Powers
You ever go to a convention and you see a cosplayer who seems to be a little too much into character? You start thinking maybe they believe they really are the person they are dressed up to be? Someone else thought that too… and they made a web series about it.
Sweethearts Of The Galaxy is a nine-episode web series about a cosplayer who starts to believe she really is her character and how her friends try to help her deal with it. Of course, they don't take her to see psychiatric help… that wouldn't make for a good web series… they do dress in costume and come up with comic book scenarios to help her adjust to the real world.
The series is directed by Dexter Adriano (editor on Psych), written by Michael Premsrirat and starting two well known cosplayers: Kit Quinn and Tallest Silver. The production was funded by a successful Kickstarter campaign back in March in which 500 backers donated over $36,000. The principal photography finished in may and the series is in post-production with the first episode scheduled to be released in November after its sneak preview at Comikaze in Los Angeles November 1st.
Synopsis for the series reads: Katelyn used to dress up as her favorite characters at comic book conventions. And then at a convention with her fellow cosplayer Silv, an accident results in her thinking she really is the character she admires most. Her roommate Lilly devises scenarios straight out of fiction, so Katelyn can make her way through real life. But then when the rest of their friends get into the game, it starts to get out of hand… with the full cast: Featuring Kit Quinn, Tallest Silver, Lola UnWinona, Megan Alyse, and David Dickerson.
More information about the project and the cast at: http://www.facebook.com/SweetheartsOfTheGalaxy
And of course they released a trailer for the series on Youtube.
[youtube]http://youtu.be/FYBrBg0NiRk[/youtube]
---
---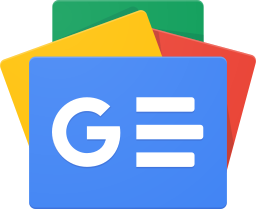 Stay up-to-date and support the site by following Bleeding Cool on Google News today!