Jonathan Hickman's House Of X and Powers Of X has set the comic book market alight. Especially House Of X #2, telling the story of a Moira MacTaggert who has lived nine lives before reincarnating as herself and turning back time. Again and again and again. With a mysterious unseen sixth life, the Marvel Universe as we know it as her tenth life – the House Of X – and a possible future in Powers Of X as her ninth Chimeral extended life (maybe).
Maybe. And selling copies for up to $25 right now.
There have been suggestions that Jonathan Hickman may have been inspired by The First Fifteen Lives Of Harry August, and he responded here.
But this may not have been the only time that Hickman has suggested such a story. Before he took the Marvel shilling (and I understand it was a sizeable shilling) I get the word that he proposed Legion Of Super-Heroes reboot event storyline at a DC Writers event, that also tied into The Green Lantern. And that included a very similar storyline.
And while Hickman eventually moved to Marvel, parts of that storyline suck around DC Comics planning. And may still be present in the upcoming Legion Of Super-Heroes: Millennium and what Bleeding Cool has referred to as 5G, a major planned DC Comics event.
At least until DC Comics people read House Of X #2.
Because Marvel Comics published first. In this lifetime at least…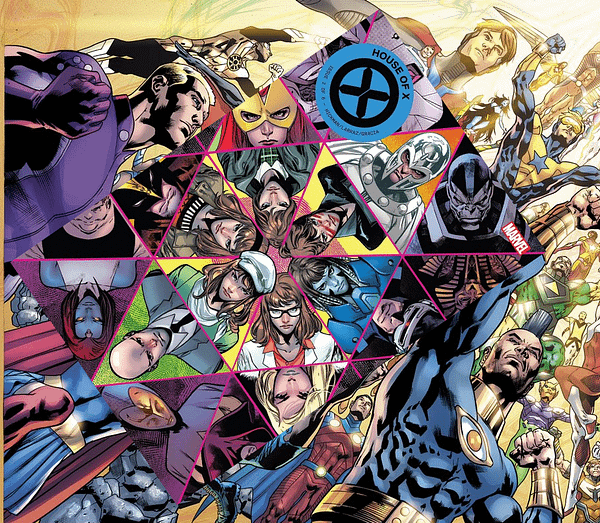 Enjoyed this article? Share it!