What's In Scott McCloud's The Best American Comics 2014? The Best American Comics is an annual volume, edited by a different prominent comic book person each year, and published by Houghton Mufflin Harcourt.
The 2014 volume is edited by Scott McCloud. And here is what you are getting. Basically it's a really posh comic book version of Nerd Block. Consider this the unboxing video…
Jaime Hernandez. Crime Raiders International Mobsters and Executioners from Love and Rockets: New Stories #5, Fantagraphics Books.
Ben Katchor. Picnic Now!, Sickroom Reading, and The Hand Laundry: A 21st Century Still Life from Metropolis Magazine.
Charles Burns. The Hive (Excerpt) Pantheon Books.
Gilbert Hernandez. All the Marbles (Excerpt) from Marble Season, Drawn And Quarterly.
Adrian Tomine. Translated, from the Japanese, from Optic Nerve #13, Drawn And Quarterly.
Robert Crumb and Alice Kominsky-Crumb. High Road to the Shmuck Seat, Drawn Together, Liveright/Norton.
Raina Telgemeier. Drama (Excerpt) Graphix/Scholastic.
Fanny Britt and Isabelle Arsenault. Jane, the Fox and Me (Excerpt) Groundwood Books/House Of Anansi Press.
Miriam Katin. Letting It Go (Excerpt), Drawn And Quarterly.
Tom Hart. RL (Excerpt) from RL #2, Self-Published.
Sam Sharpe. Mom (Excerpt) from Viewotron #2, Self-Published.
Nina Bunjevac. August 1977 from Heartless, Conundrum Press.
Mark Siegel. The Mermaid in the Hudson (Excerpt) from Sailor Twain, or The Mermaid in the Hudson, First Second Books.
Brian K. Vaughan and Fiona Staples. Saga Chapter 7 (Excerpt) from Saga #7, Image Comics.
Brandon Graham. Multiple Warheads: Alphabet to Infinity #1 (Excerpt), Image Comics.
Ted May. Dimensions from Men's Feelings, Revival House Press.
Chris Ware. Building Stories (Excerpt) from Building Stories, Pantheon Books.
John Lewis, Andrew Aydin and Nate Powell March: Book One (Excerpt), Top Shelf Productions.
Frank M. Young and David Lasky. The Program Is Morally Good (Excerpt), from The Carter Family: Don't Forget This Song, Abrams Comicarts.
Ed Piskor. Hip Hop Family Tree (Excerpt) from Boing Boing, www.boingboing.net/tag/hip-hop-family-tree
Depression Part Two (Excerpt) from Hyperbole And A Half, www.hyperboleandahalf.blogspot.cpom
Michael DeForge. Canadian Royalty from Lose #4, Koyama Press
Theo Ellsworth. The Understanding Monster – Book One (Excerpt), Secret Acres
Ron Rege, Jr. Is There Silence?, The Implications of Making Something from Nothing via the Spiritual Realm, and This Is Magic—This Is Alchemy, from The Cartoon Utopia, Fantagraphics Books.
C. F. Face It from The New York Times Opinionator, www.opinionator.blogs.nytimes.com
Victor Cayro, Bittersweet Romance (Excerpt) from Love And Rockets, Drippy Bone Books
Onsmith. Whistle While You Work or Think of Death from Study Group Magazine #2, Study Group Comic Books, Self-Published.
Gerald Jablonski. Schweinhund and Howdy, His Nephew Dee Dee and A Friend of Howdy's Nephew from Cryptic Wit #2, Self-Published.
Lale Westvind. Hyperspeed To Nowhere, Return To Entropy (Excerpt) from Hyperspeed to Nowhere #2, Self-Published.
G.W. Duncanson. Untitled Selections from Cash Money Cartoons, www.cash-money-cartoons.tumblr.com
Aidan Koch. Blue Period from Sonatina #2, Sonatina Comics.
Erin Curry. Ambient Air (Part II) from Ambient Air, www.sculptress-studio.blogspot.com
Richard Thompson. Cul de Sac, September 17-23, 2012 from Cul de Sac, Universal Press Syndicate.
Sam Alden. Hawaii 1997, from samaldencomics.tumblr.com, www.gingerlandcomics.com
---
---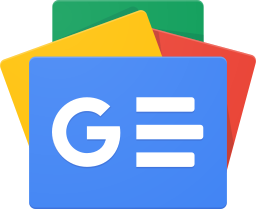 Stay up-to-date and support the site by following Bleeding Cool on Google News today!