When John Byrne Got Something In The Post That Really Annoyed Him…
Yesterday, veteran comic book writer/artist John Byrne posted to his message board about what, to him, was a very troubling experience. He wrote about a series of envelopes and parcels from what he would later discover was the Mysterious Package Company.
A few months back I received in the mail a regular white business envelope from "Wong Trading International." This rang no bells, but sometimes things I order from Amazon come from second and third parties, so I opened it. Inside was a second white envelope, mailed, according to the cancelation, from Norway, and addressed to this same "Wong" company. Inside were newspaper clippings which had nothing to do with me, comics, or anything else I could make out. So I threw it away.

Not long after, another such envelope arrived, which I also threw away.

Then came a larger manilla envelope, with a larger white envelope also from Norway, and again addressed to the "Wong" company. Inside was a "fragment" of some kind of "Viking legend", along with a hand written note that further described said "legend."

Finally there arrived a manilla envelope containing, by the feel of it, an objsect about the size of a pack of playing cards, but about one third as thick.

By this time I'd had enough. An internet search had revealed nothing that matched precisely with "Wong Trading International," so I drove to the local post office and showed the envelopes to one of the staff. She took them all, and said she would send them to the main office in Hartford. I've heard nothing back from them since.

But yesterday there arrived a white cardboard envelope from something called "MPC". Inside that was a black envelope with my name hand written in gold ink. Inside the black envelope was a letter, sealed with wax. I opened it, not thinking it was in any way connected to what I have described above. What I found was a note of "congratulations" from MysteryPackages.com, saying they hoped I had enjoyed this little "adventure." There was a website address from which I learned the name of the perpetrator, a regular on this forum. (Note, this was someone who knew my address because he has actually been to my house, something of a vote of trust on my part. Trust now violated.)

Furious does not begin to describe my reaction. The very idea that there is a company out there that sends out "mystery packages" in these troubled times is outrageous. That someone would, without my permission, give to them my actual street address was galling beyond measure. How many mailing lists did this get me on? How much junk will be turning up in my mailbox?

This seems to me a gross invasion of privacy, and I will be taking the final "note" to the post office in the hopes they can launch some kind of investigation of the extremely irresponsible "MysteryPackages.com".

Not funny. Not even a little bit.
The other members agreed that this was a terrible thing, wondered about terrorists using such "experiences" and that it was a breach of trust. Then forum member Eric Ladd posted,
So this was from me as a birthday present. JB's birthday is close to my wife's and I got one for her. I have talked with others about how hard it might be to find a unique gift for JB and thought this would be interesting. I guess that backfired and lesson learned. The Mysterious Package company is a Canadian company that sends mysteries through the mail much like loot crate or other mail order gift companies. But their mailings are more interactive and thought provoking than simply a box full of similarly themed toys. Videos on YouTube show what people typically receive. I get their quarterly mailing with knick knacks and a year long mystery to follow and solve online with the member community.

I hope my conduct on the JBF and in person count for the intended spirit of the gift and no ill will is taken permanently. I had the best intentions. I would say more, but my daughter is celebrating her 10th birthday and I have much to do for preparation. Again, this was a gift with good intentions that due to it's nature backfired.
Responding to other posters (but not Eric), Byrne posted
When I told Walt Simonson about this, he related it to a situation in his own life, when a few years back he and Weezi received a box of cheeses in the mail. Walt wanted nothing to do with them, but Weezi tried them and no harm came from the experience. The next month, another mystery package arrived, with different content (chocolates) this time. This continued for several months, until finally Walt discovered these were gifts from a young couple he and Weezi had helped out. Thing is, there was supposed to have been a card in the first package telling them this. That card was missing.

Even when "best intentions" are NOT meant as a "joke" or an "adventure," things can still go wrong. Eric, since you have outed yourself — I chose deliberately not to mention your name — I will take your lead and say that I do not see how I can ever possibly forgive such a violation of trust.

I am going to be angry about this for a long time.
Eric later added,
Everyone, obviously this gift went off the rails for me and did not have the intended or anticipated result. I'll be performing a bit of due diligence on my end before sending JB a private response. I had only the best intentions and the recommendations of many people who had enjoyed these mystery experiences via the mail. For myself, I am noticeably down and depressed. I had hoped to give a man whose work and ideas I respect and admire a truly unique gift. Unfortunately for me, it exploded soundly in my face. It feels like one of my parents has told me how disappointed they are in me. I appreciate everyone's opinions on both sides of the issue, but I won't be commenting publicly on my gift gone wrong.
Pointing out that none of this constituted an apology, Byrne added,
Again, it was his choice to "go public" with this. I named no names. I certainly did not expect him to "out" himself. What is served by that? Other than, based on what we have seen, a lot of "Poor Me" from the guilty party.
He also added,
I just called the lady I'd spoken to at the Post Office to tell her the mystery had been solved. She was instantly appalled. "There's a website that does that?" she exclaimed. "Has everybody forgotten the Unabomer?"
Eric then wrote,
First off, JB I am incredibly sorry for this. I didn't think I was in violation of your trust. That was not my intent at all. I never dreamed the gift would be interpreted that way. I apologize still further if you feel this did not come in a timely manner. I know you don't have my direct contact information or I suspect you would have called or sent me an email directly expressing your distaste for what I did. You used the only method o fcommunication available and I felt that outing myself was a suitable responsethat your message was received. I normally don't check the JBF on weekends.However, on Sunday I got an email from a Facebook friend that knows I have received stuff from The Mysterious Package company and he was telling me someone sent a package to you and the forum is erupting. This was 30 minutes before taking my kids to swimming lessons so I quickly glanced at the thread and saw the last lines, scanned up to see "trust violated" and responded. I had hoped outing myself and my conduct over the years would allow people tounderstand my intentions were to provide a unique birthday present and not violate the trust you have given me. I was not seeking to gain sympathy by identifying myself as I am not the one that feels wronged. I didn't know anyother way to express that I "got the message" since we cannot communicate directly.

If I have seemed noticeably absent today it is because I feel horrible about what happened, I have been extremely busy at work and Ihave been working with the MPC to get any and all references to you and youraddress removed from their system. They assure me privacy and confidentiality are paramount at their company and that no member or customer information is ever released, but I am requesting they go this extra step due to how you feel .I am doing all I can to make it right. I know full well there is most likely irreparable damage to our friendship, but I assure you I was just trying to dosomething unique and nice for you. I never dreamed it would be such an unwanted item and didn't think sending something to you via the mail would be off limits since I had sent you some art for your birthday the previous year. Again, I apologize for doing anything that would make you feel like you made a mistake in trusting me.

I will certainly let you know the outcome of removing allreferences to you and your address from the MPC and hope there is a possibility of forgiveness. I'm not sure what else to do and realize that I have mostlikely and inadvertently lost the privilege of calling you a friend. Again, I am sorry.
Maybe a revisit to happier times is in order?
When Byrne, unhappy with a commission he had been asked to draw by Eric Ladd, invited him to his home to rip it up…
Depending on your definition of "happier", okay how about this one instead?
https://www.youtube.com/watch?v=Zpn8JLC8ih4
---
---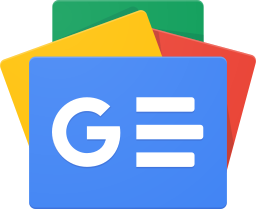 Stay up-to-date and support the site by following Bleeding Cool on Google News today!