When Mark Millar Wrote Rich Johnston Into Rob Liefeld's Youngblood Bloodsport
A long time ago, Mark Millar wrote a Youngblood comic book drawn by Rob Liefeld called Youngblood: Bloodsport, published by Arcade Comics. The first issue was published in 2004 and Mark Millar finished writing scripts for issues 2 and 3.
But of issue 2's publication, there was none.
Liefeld then said that the second issue would be published from Image Comics in September 2008. It was not. Another four years he said promised it would be published in 2012. It was not.
But some of it had been published. A Youngblood Bloodsport #2 Bootleg Edition published by Liefeld but sold at comic book conventions. Including finished pages, pencilled pages, layout pages and script pages. Hard to find, you can pick up a copy for $70 on eBay. You can also see camera shots of the pages over here. It gets pretty gross, pretty quick.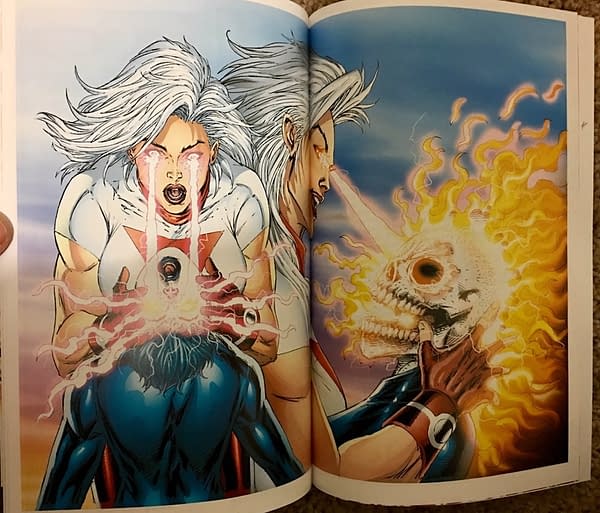 The story sees that Youngblood has been bought by a company which more contractually obliges the team to fight each other for the entertainment of the public. And towards the end, you get this redacted scriptlet.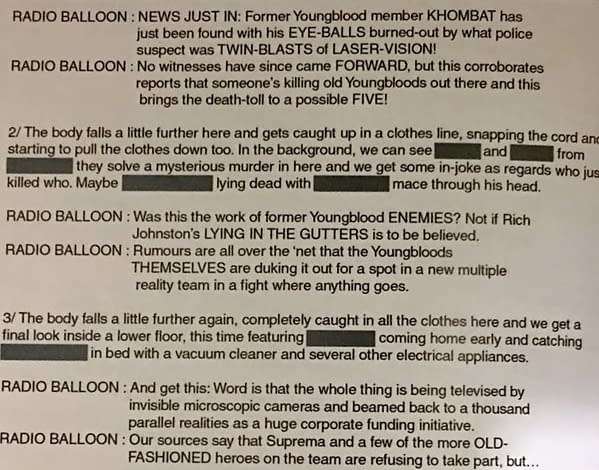 Hey, does that mean Andrew Rev owns me now?