When the Fandom Fantasy Food Truck Rocked Up at New York Comic Con
Adam Wolfe writes from New York Comic Con,
You can always count on the Fandom Fantasy Food Truck (or F.F.F.T. because I am simply not writing that every single time) to bring the most fun, flavorful food any fandom can ask for. The good folks at the F.F.F.T. let me get a tasting in of their gourmet geekdom once again this year. If you haven't read my review from last year, don't worry I'm not that mad, but here's your chance to check it out. That (I'm nice enough to give a TL;DR my favorite was the Lucille Pretzel Bat from The Walking Dead.) You can imagine how excited I was to try what F.F.FT. had cooked up for their fifth New York Comic Con Appearance.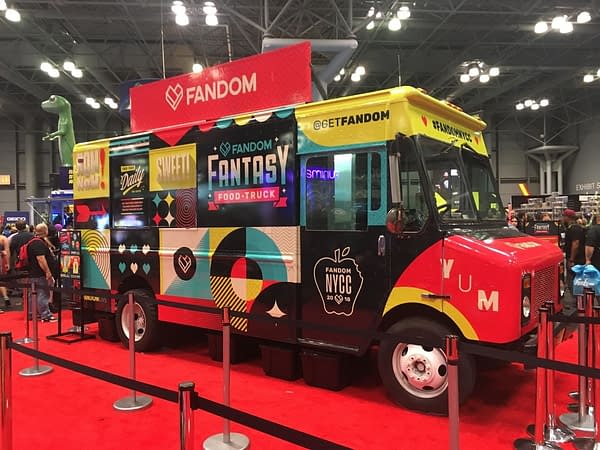 So, first thing is first. I was not able to try their Venom Black Lemonade. This stuff sold out basically as soon as they opened. Now, I'm not going to lie loyal readers I was crushed. However, I found the strength and will to live on. Even now, I am fantasizing of what could have been.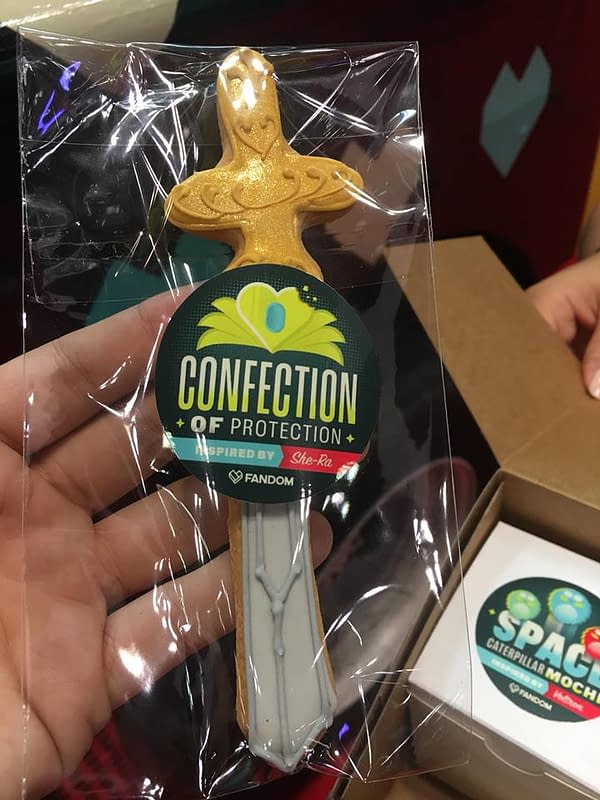 Let's talk about what I did try, shall we? Inspired by She-Ra the "Confection of Protection." This delectable cookie sword came complete with a little cup of rainbow frosting perfect for dipping. The frosting was meant to capture the rainbow rays of energy that are often seen blasting out of She-Ra's blade. In terms of clever naming, this one stole the show. The cookie was crisp and baked to perfection while the frosting added the perfect compliment to it.
Next we had a cute little bite inspired by Voltron. The "Space Caterpillar" as a sweet and succulent ball of mochi that was almost too cute to eat. Though it was a small little guy, I had to split it into two bites. Honestly, I'm glad I did, because I got to taste it's perfectly balanced strawberry filling a second time. I'll be honest when I say it was cuter than the "Porg in a Blanket" from last year. More importantly, though, it was even more delicious.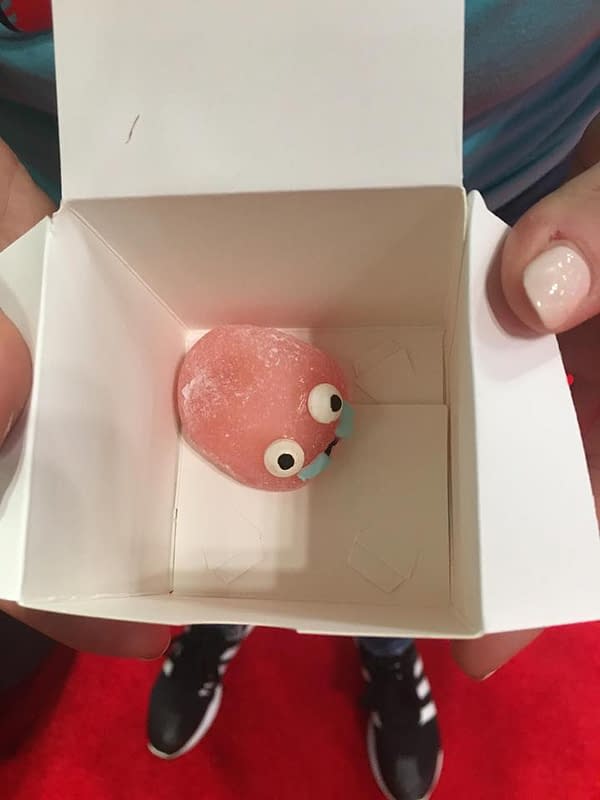 Last but not least we have Doctor Who's Regeneration Tonic. This refreshing elixir was actually a mango flavored boba tea. It ended up feeling like two separate morsels because once I sucked down the drink I had a ridiculously generous serving of mango soaked boba waiting for me at the bottom of the vial! (Even though it felt like two, it didn't fill the hole in my heart left by the Venom Lemonade.)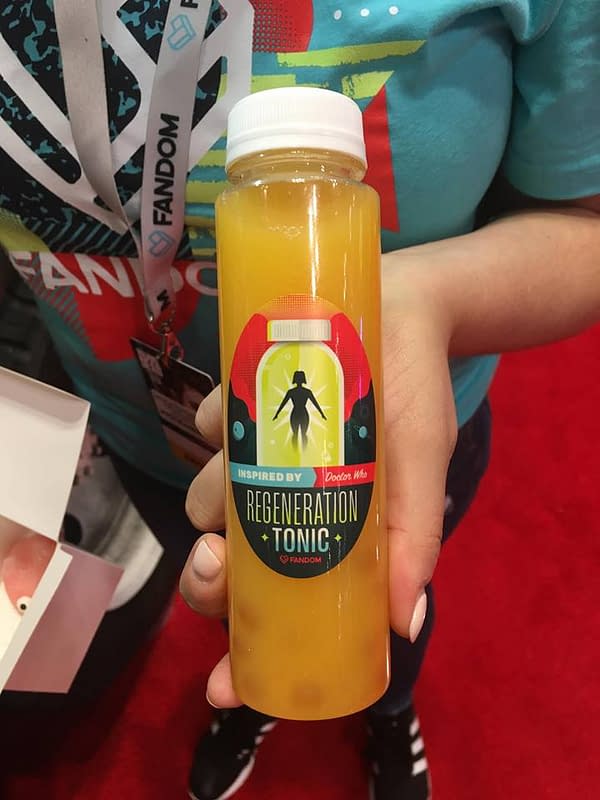 Which confection reached perfection this year at NYCC? I have to give it to the Space Caterpillar from Voltron. This thing was so good I almost wanted to ask for an entire bag of them. As always the F.F.F.T. is completely free for con goers. All you have to do is show up on time and get your ticket. Remember, these things go fast so always make it your first stop on the con floor! Big thank you as always to the folks who run the geekiest truck at the show for letting me try your awesome food! Make sure you catch them next year folks!