The Starbrand will be born in the pages of Avengers this November, Marvel's full November 2019 solicitations revealed Thursday. First, Avengers #26 by Jason Aaron and Dale Keown will familiarize readers with the Starbrand of One Million B.C. introduced in Marvel Legacy #1. After that, a new storyline, Starbrand Reborn, kicks off in Avengers #27, with Ed McGuinness returning to art on that issue.
That story teases a new wielder of the Starbrand who will unleash "cosmic chaos." And to stop it, the Avengers will rely on… Black Widow? Sure, who better to stop a planetary-level cosmic power than a superspy with no superpowers?
Check out the solicits for November's issues of Avengers below.
AVENGERS #26
JASON AARON (W) • DALE KEOWN (A/C)
MARVELS 25TH VARIANT COVER BY ALEX ROSS
A PREHISTORIC SAVAGE… WITH THE POWER OF THE STARS!
Legendary artist Dale Keown (The Incredible Hulk) is here to unleash the secret, savage origin of the biggest, nastiest, most cosmically-powered caveman who ever lived: the original Starbrand, one of the mighty Avengers of One Million B.C.
32 PGS./Rated T+ …$3.99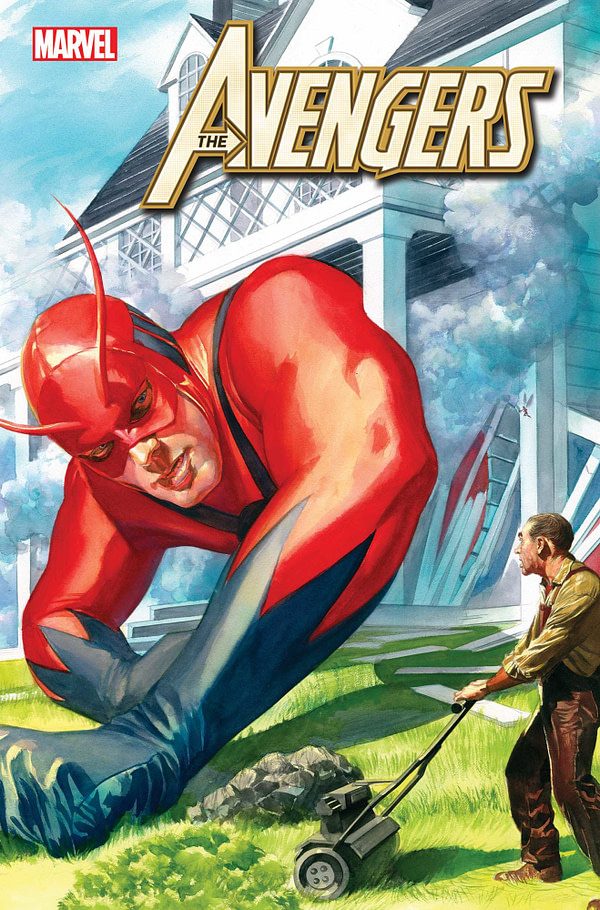 AVENGERS #27
JASON AARON (W) • ED MCGUINNESS (A/C)
2099 VARIANT COVER BY TBA
STARBRAND VARIANT ALSO AVAILABLE
STARBRAND REBORN Part One: RIOT IN THE SPACE PRISON!
Artist Ed McGuinness returns for an epic space adventure that takes the Avengers into an alien prison the size of a galaxy, where a mysterious new wielder of the all-powerful Starbrand has suddenly appeared, unleashing cosmic chaos. Good thing the Avengers brought along their newest member, the Black Widow.
32 PGS./Rated T+ …$3.99