You know, now that we think about it, it was all in the name of the storyline the whole time. Runaways #30 is hitting stores from Marvel Comics in February, and it's the final issue of the Canon Fodder arc (get it? it's a pun). And as the solicitation teases, fans can expect a "painful twist" coming from the issue in true Runaways tradition.
Does that mean for sure that someone is going to die? Not necessarily, but between the title of the storyline and that tease, it does seem likely. It's also unknown whether the series will continue after this issue, based on tweets by writer Rainbow Rowell from September:
Then I crossed my fingers and clicked my heels together, and WISHED REALLY HARD for a sixth arc.

— Rainbow Rowell (@rainbowrowell) September 9, 2019
There's a really good chance that your library is stocking the Runaways collections. And if not, they'd probably order them for you. Libraries appreciate requests! And library sales count with publishers.

— Rainbow Rowell (@rainbowrowell) September 9, 2019
We're clicking our heels together and wishing too, not just for our favorite characters to survive, but for Runaways to continue for many more issues. Check out the solicit for Runaways #30 below and the full Marvel February solicitations here.
RUNAWAYS #30
RAINBOW ROWELL (W)
ANDRÉS GENOLET (A)
Cover by KRIS ANKA
CANON FODDER, PART 6!
• The biggest adventure of the Runaways career continues as they continue to clean up L.A. with Doc Justice as his J-Team!
• But not all the Runaways are so gung-ho about this new lifestyle. If RUNAWAYS has one tradition, it is painful twists, and you've got another big one coming, True Believers.
32 PGS./Rated T+ …$3.99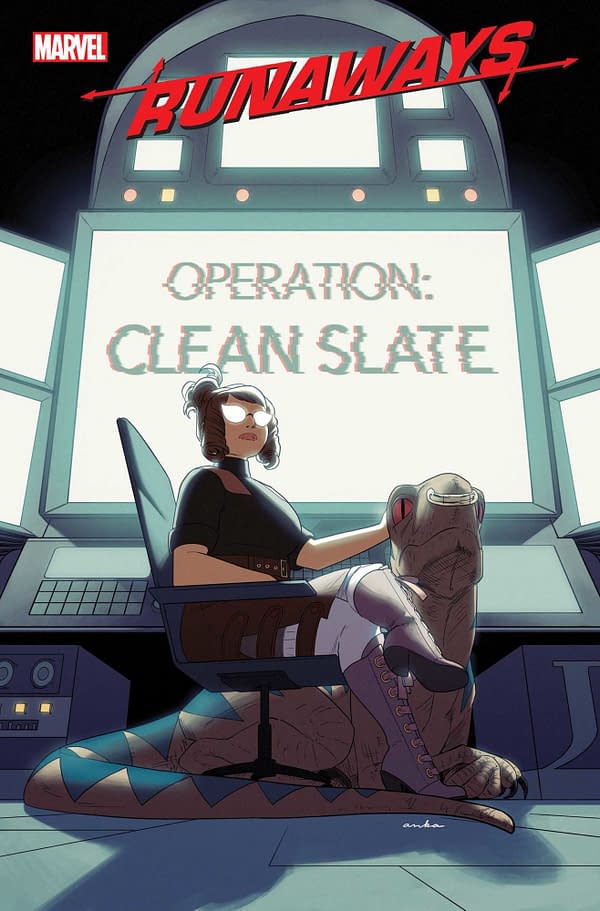 Enjoyed this article? Share it!