This video teaser for the Evelyn Evelyn twin volume graphic novel for Dark Horse by Amanda Palmer, Jason Webley and Cynthia Von Buhler, co-stars Amanda's husband Neil Gaiman. Who, while a wonderful and renowned fantasy author, orator and social networker, demonstrates why he should never actually be brought on to sell something in a convincing fashion.
Sorry Neil, you're no Nick Barrucci.
[youtube]http://www.youtube.com/watch?v=vGF887Gdias[/youtube]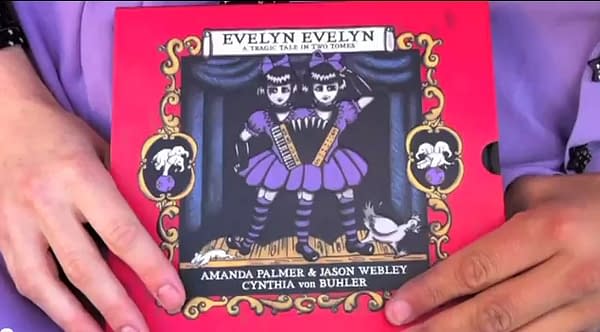 Enjoyed this article? Share it!