As big and little clone sisters with sharp claws, healing factors, and a penchant for violence, X-23 and Honey Badger are cutest team in all of comics. Unfortunately, their sisterly relationship has hit a rough patch, and in this week's X-23 #11 by Mariko Tamaki and Diego Olortegui, not only do they have a nasty fight…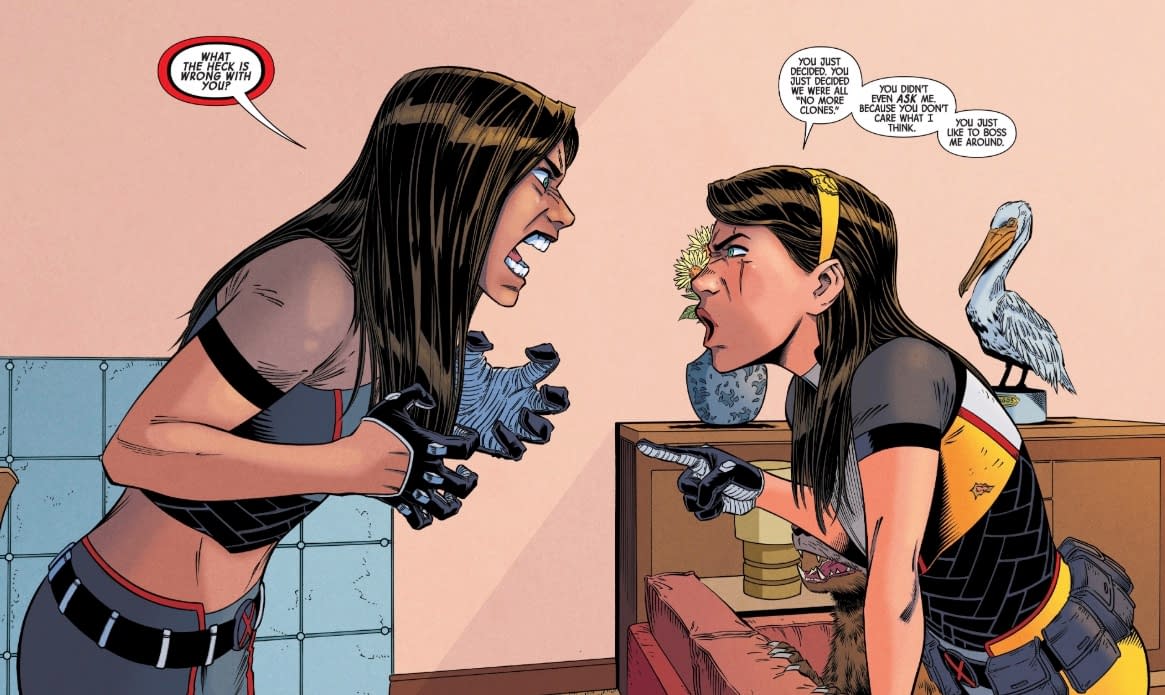 But Gabby has packed her bags and moved out.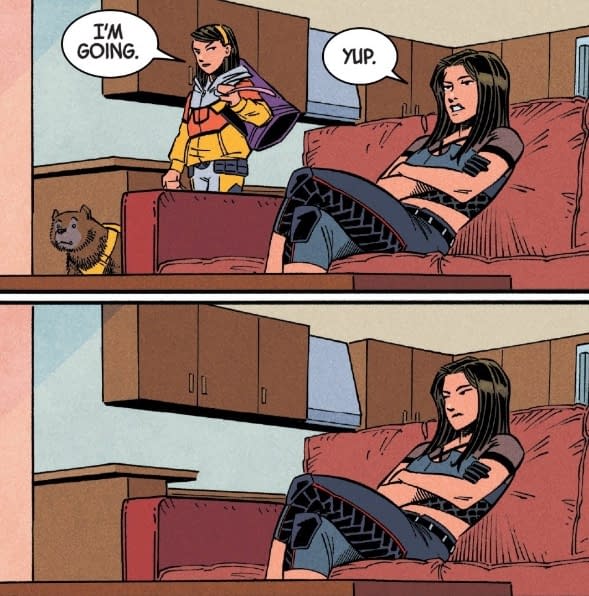 How did it come to this? Well, it started back in X-23 #7, when Laura and Gabby discovered another clone of themselves, this one part of an army of X-Assassins created by Robert Chandler. These clones were purposely flawed to have broken healing factors, making them disposable weapons, and thus more profitable for Chandler. Ultimately, Gabby befriended the clone, and that clone (later dubbed Scout) sacrificed herself to save Laura and Gabby and destroy all of the other X-Assassins. This moment had a profound impact on Gabby, who wants to find the humanity in future clone sisters and save them, but it just reaffirmed Laura's belief that no more clones from their genetic material can be allowed to exist.
So when the pair catch a whiff of more clones on a mission in X-23 #11…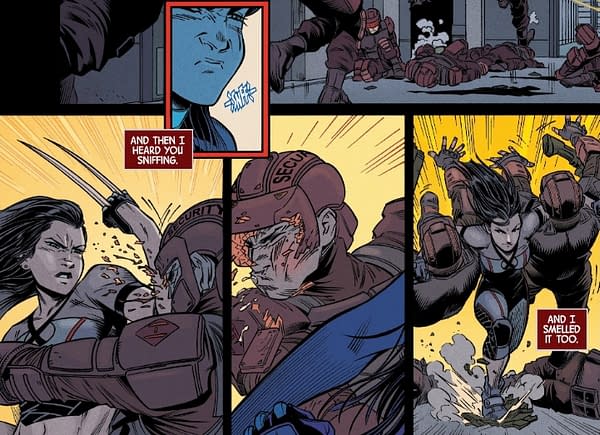 But Laura didn't want anything to do with it…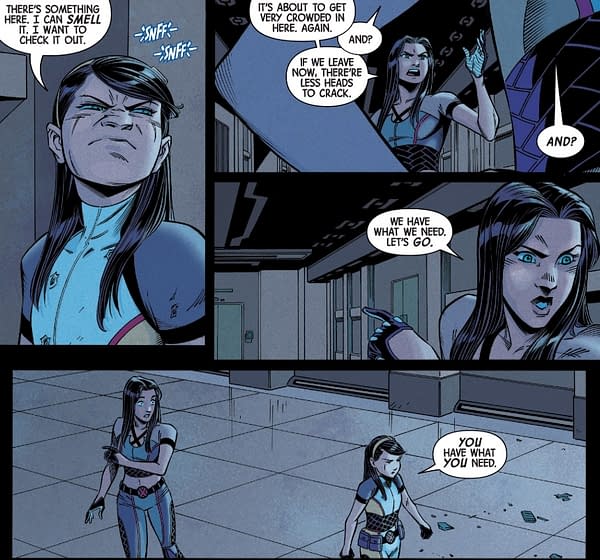 Well, that was the final straw. And now the most adorable sisters in the Marvel Universe have gone their separate ways… will it be forever?
X-23 #11 is in stores now.
X-23 #11
(W) Mariko Tamaki (A) Diego Olortegui (CA) Ashley Witter
• X-23 vs. Honey Badger!
• But what could drive a wedge between these two sisters?
• Meanwhile, X-23 digs deeper into the shadows of a secret new organization, HARVEST!
Rated T+
In Shops: Apr 10, 2019
SRP: $3.99
Enjoyed this article? Share it!