Who Will Be The Mighty Avengers In Five Months Time? (Spoilers) Today's Avengers continues the Time Runs Out storyline as it builds up to become Secret Wars. This issue sees Avengers Vs Illuminati Vs Avengers Vs Mighty Avengers.
Which means that we also get a sneak peek to see how that last particular team is looking in the near future, still lead by Sam Wilson – Captain America. We've seen how Captain Britain got a beard and lost an eye, how Thor has a robot arm and no hammer, but what about the Mighty Avengers? How have they changed in line-up or in look?
Well in today's Avengers we take a peek at the radical new Mighty Avengers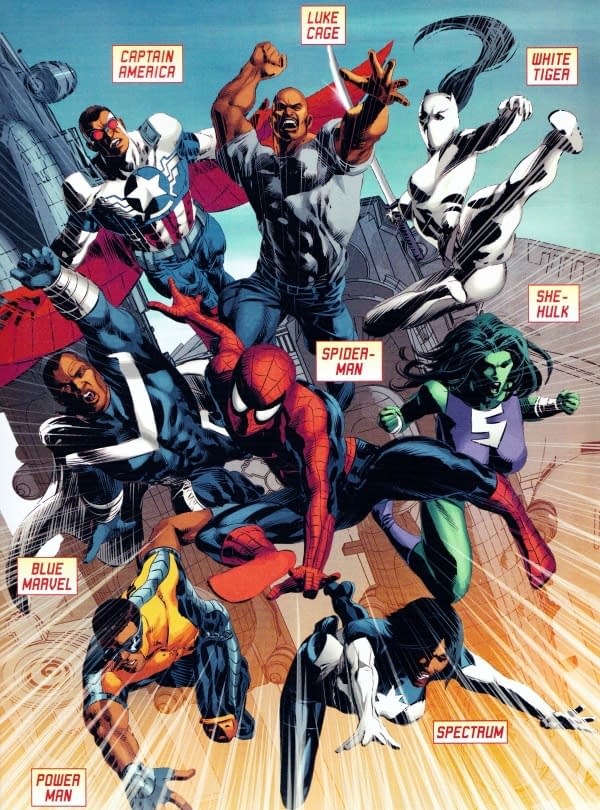 Okay, so no change whatsoever. Maybe missing a certain dark magician but he was only on board temporarily.
Hmm, has any Avengers team ever stayed so constant of late?
Comics courtesy of Orbital Comics, London. Currently exhibiting the work of Sean Phillips.