Womanthology: A Modern Cinderella Story – The Dirk Manning Interview
Dirk Manning writes for Bleeding Cool when he's not doing a million other things.
In the light of all the current controversy and discussion about the lack of female creators currently working in the comic industry as comic creators, the irony of WOMANTHOLOGY – a massive anthology comprised strictly and solely by female creators – becoming the most-funded comic in the history of Kickstarter with a week still left in the pledge drive is palpable.
What started as mere online musing has now become the biggest comic success story of 2011 (at least) under the guidance of comic artist Renae De Liz, who graciously took some time from her busy schedule to talk about the evolution, impact and future of WOMANTHOLOGY.
Dirk Manning: Before we get into the brass tacks of WOMANTHOLOGY, let's talk about YOU as a creator for a moment. Have you always been a fan of comics since childhood or did you come to appreciate and enjoy the medium a bit later than that?
Renae De Liz: My very first comic book was BETTY & VERONICA, and I think I was maybe eight-years-old or so. Shortly after that when I first got my Sega Genesis in 1992 – with Sonic 2 included of course [laughs] – and I then really got into Archie's SONIC THE HEDGEHOG books.
As a young teen I then branched out into GEN13, BONE, STRANGERS IN PARADISE, and various Mangas. My younger sister was into comics too and we would sit around organizing and trading books, then go create our own comics for the rest of the day. Those were good times.
Dirk: For the sake of full-disclosure (lest someone out there accuse Bleeding Cool or its representatives of being biased or otherwise having some sort of less-than-objective take on journalism), I want to come right out and say that you and I have known each other for several years now, ever since we started working together as studio-mates back in the Golden Goat Studio days. In fact, unless I'm misremembering things, the first ever comic story you "professionally" drew was "Violet" for NIGHTMARE WORLD Volume 1: "13 Tales of Terror" after GGS head-honcho (and now your hubby) Ray Dillon showed me your art samples and asked if I had a story for you to work on. Since then you've exploded onto the scene with all sorts of really high profile comic work, so how about telling people where else they can find (or might have already seen) your work? We'll then get to WOMANTHOLOGY. Honest. Renae: Wow, yeah. I'm pretty sure my first published work was for "Violet" in NIGHTMARE WORLD Volume 1, and around that same time I think I did BLOOD AND ROSES for BlueLinePro.
Those two books aside, you can also find my work at IDW with ROGUE ANGEL, JENNIFER LOVE HEWITT'S MUSIC BOX, THE LAST UNICORN, and now ANNE RICE'S SERVANT OF THE BONES. I also did a couple stories for Archie on SONIC THE HEDGEHOG, and an issue of PONO LOA for Mad Dog Ink.
That last one has been an ongoing process from my very beginnings as a comic artist, so it's interesting looking at that issue and seeing how my work has progressed over the many years, as you can see it evolving over the pages.
Oh, and along with "Violet" in NIGHTMARE WORLD Volume 1 I also illustrated stories in NIGHTMARE WORLD Volume 2 and NIGHTMARE WORLD Volume 3 from Shadowline at Image Comics, of course.
Dirk: Thanks for that. If you didn't mention it, I surely would have. [laughs]
Now that we know a little more about you as a creator and artist, tell us a little bit about the impetus behind WOMANTHOLOGY. I mean, as far as I can tell it was something you just seemed to be musing about online that ended-up getting a lot of people – especially professional and upcoming/aspiring female creators – really excited. Was it just that… well… random, or was this something that you were building-up to for a while?
Renae: It was totally random!
Over time online (on Twitter specifically) I kept voicing that I would like to someday do something with all of the talented women I saw online. It was just a random "Aw, man, that would be cool if…" thought. Well, artist (and now artist/editor on WOMANTHOLOGY) Jessica Hickman kept suggesting to me that I should do an all female anthology. It just seemed too big of an idea for me to handle at the time, so I kept it as a "someday" project… but after Jessica mentioned it to me several more times over a couple months, I finally asked online if any women would be interested in doing an anthology – and that day there were over 100 contributors! At that point I figured I should just take the leap and run with the idea. I had no – and I mean NO! – idea it would be as big as it is now!
Dirk: Once you officially decided/realized "OK… the interest is there, we're going to do this"… what then? Did you just whip-together a video and send it your idea to Kickstarter or what? Tell us about the process of going that route – what it took and what, if any, trials, tribulations or terrifying tales can you offer about actually setting-up the Kickstarter page?
Renae: There was no way that video was "whipped up"! [laughs] That and the rest of the Kickstarter took me forever to put together. I am mom of two boys, as well as a full-time comic artist, so my day was already super full with kids and art even before we started WOMANTHOLOGY… so I only had a little time everyday to work on it. Usually it was between drawing panels, or while my youngest son was busy playing for a couple minutes, or by just getting a few hours less sleep a day. It's been insanely rough, but over about five weeks it eventually all came together.
I also had to take my time putting together the Kickstarter proposal and page, as I knew it was very important to make sure it was "right" from the very beginning, especially considering the colossal amount we needed ($25,000). I did a ton of research into highly successful Kickstarters, I gave a ton of thought as to what I wanted included in the video. I had to do a lot of calculations, making sure to find the lowest sum we needed to make this happen. That amount is NOT just printing costs. It's fees, taxes, postage, production of certain rewards (like the sketchbooks), etc. I had to figure out as exactly as I could what everything would cost so there would be no surprises later on. So, yeah, it was weeks and weeks worth of work for me. Luckily there's been some amazing women who have been helping do some major organizing of Kickstarter and WOMANTHOLOGY while I'm taking care of other tasks, namely Laura Morley (writer for Womanthology and narrator in the video) and Jessica Hickman specifically… but there are many others who have been helping as well and I love them all. Without them and their combined effort and passion this book would not be happening.
Dirk: Shortly after you launched the Kickstarter page things pretty-much exploded, with WOMANTHOLOGY meeting its original goal of $25,000 in less than 24 hours – an achievement that's just STAGGERING to, well, everyone. [laughs]
You and Ray combined (happy recent two-year anniversary, by the way!) have a pretty decent online presence and following through Twitter and Facebook… but my God, how the heck did you pull in that many donations so fast? I mean, I remember being online the night you launched it and (after making my donation, of course) and I would click "Refresh" on my Internet browser every 20 minutes or so only to see the amount of donations jumping by leaps and bounds. It was surreal… like I was watching a movie or something! [laughs]
What's your secret – besides this just being a really cool concept, of course.
Renae: I know this sounds lame but I have no secrets! [laughs]
Dirk: C'mon, Renae… we're friends. Spill the beans. [laughs]
Renae: Really! Not in my wildest dreams would I have thought our project would reach $25,000 in 19 hours, or be to over $74,000 with 7 days left. I mean, I still look at it and think "What in the world?!" It's just an insane number, and my gratitude and thankfulness to our backers, well, it's hard to put into words really! I am just incredibly thankful.
To be completely boring, all I did was take my time planning and put in a lot of work. My best advice to future Kickstarters is to spend a lot of time building your campaign, and to research successful Kickstarters and their methods to get some ideas. I could list some advice as well, but I'm not sure everyone wants to see me ramble about that stuff. Aside from all of that, I also truly believe that this was successful because of all the wonderful women on the book. They are all so amazing!
Dirk: Speaking of the women on the book, it wasn't long before you had a gaggle of professional comic creators – women and then men alike – offering incentives and prizes to donors, including even Neil Gaiman donating a special gift to one lucky donor. At the risk of sounding repetitive… how did you make this happen?!? Seriously… "ramble" away. [laughs] People want to know, I assure you… Renae: Some offered and some I asked. In the case of Neil Gaiman, after I saw him Tweeting about the project I asked him on there if he was interested in helping out with a fun reward, and to my happy surprise he wanted to. I'm very thankful for his kindness.
Dirk: Just to clear-up any misconceptions, I think we all know that WOMANTHOLOGY is a book not so much about women as it is strictly by women. However, are the topics and tones of the stories are all going to be varied with the only "connection" being that only women creators are involved?
Renae: For all stories, the theme for the book is "Heroic" and I encouraged them to interpret that in the most creative ways possible. A lot went the superhero route, but there are some that went horror, and one that went with flapper grannies climbing a mountain – my favorite so far [laughs] — but each is about the "heroism" in some way.
Dirk: Speaking of the creators, what was the process for pairing-up writers with artists, inkers, colorists, etc? Did you just herd everyone into a big (cyber-)room and say "Figure it out, ladies!" or was (and is) there a more structured way you're going about doing things. After all, the list of contributors runs the gamut from established professionals to people who've never worked in comics before…
Renae: It was a long process. First I paired up the professionals by having them pick who they wanted to work with. So many artists wanted to work with, say, Gail Simone, so I gathered up artist sequential submissions and writer story taglines from the ladies and let the professionals choose first. I felt it was the fairest way.
After that, for a few weeks I encouraged everyone to post in the forums and try to find like minded creators to pair up with. Finally we gathered the writers' story taglines in one place and had the artists pick which ones they would like to work on. It took quite a bit of work, and I cannot thank Laura Morley enough for all of the work she put in organizing a lot of this.
Dirk: WOMANTHOLOGY is going to be published by IDW. Was that the plan from the start, or did they come into the picture and offer their services after it was obvious that this was a book that was indeed going to happen? Also, what decided to make you go to IDW with this rather than another publisher or to even the self-publishing route? Renae: The idea came after I realized that by finding a great publisher, it might present much better opportunities for these women by being in a book by a big publisher rather than a self published book. I went to IDW first because I've worked for them for years and I really like them. I'm still very impressed by their ability to look outside the box to accept my unconventional idea for publishing a book. I very much believe it's that way of thinking that will lead comics in a great new direction. So, again, thanks IDW!
Dirk: By the time this interview goes online there will be about six days left in the WOMANTHOLOGY pledge drive, and you've been teasing for a while now that you're going to be able to do "more" if it hits the $100,000 mark – something that may very well be possible at this point. Now that we're in the final stage of the fundraiser, spill the beans, Renae. Where are the current extra funds going, and what do you have planned if you hit the $100,000 mark?
Renae: Ha-ha! I still can only give ideas, as I need to see what's left over once fees, taxes, postage, and reward production costs come out before I can further plan, but here is what I believe I'll be able to do with $100,000.
Extra fun things for WOMANTHOLOGY. I would like to get some copies for libraries and maybe some schools! It would also be nice to get some copies to the contributors who all donated their time for the book, and to make possible digital copies, just to name a few ideas.
I'd also like to offer more opportunities for the women on the book, like getting some to conventions to learn more about the comic industry. That is the place where the real opportunities to get hired are. I'd like to set-up some WOMANTHOLOGY booths, and get GlobalGiving involved so they can get a chance to further promote their awesome organization.
I'd also like to do another book in the same vein as this one for more creators – this time men and women – that promotes opportunity, the gaining of professional comics experience, involves kids and teens, and presents opportunities for people to pair up with professionals. This is a big goal of mine, as I want to offer to as many people as possible what WOMANTHOLOGY will hopefully contribute to the women on this book. I have a crazy idea for the next one, but I'm sorry, I can't say what it is yet. [laughs] However, it IS in the works already.
Finally, I have another idea that involves working with publishers to support creator-owned work. Again, though, I cannot really say what the idea is yet!
Sorry to be so mysterious, but I need to make sure of some things before I can announce what I'm planning to do! But whatever I end up doing, it'll be to do as much good as I can with this money for the comics industry and creators.
Dirk: In closing, I'm going to give you a chance to woo those readers who are still on the fence about donating to the cause. Tell those people out there on the fence why they should toss at least a few dollars towards this project, especially now that it's already made enough money to guarantee that it's going to be published.
Renae: By choosing to support WOMANTHOLOGY, you are not only getting a great book (if that's what you choose as your reward), but you are also further supporting women in comics by appreciating their hard work, which is exactly what every artist or writer hopes for!
Additionally, your further support will go right back into supporting more comics creators that could really use a hand! Thank you so much to everyone who already helped in getting us to this point and to those of you who are now going to do so. I'm so excited about the possibilities!
As mentioned during the interview, Dirk Manning is the writer/creator of NIGHTMARE WORLD for Image Comics/Shadowline ("Demon Days," the last book in the print trilogy, will be in PREVIEWS this week!) as well as TALES OF MR. RHEE (which published new installments online every Tuesday and Thursday), also for Image Comics/Shadowline. He lives on the Internet and can be found on Facebook and/or Twitter if you're into that sort of thing.
---
---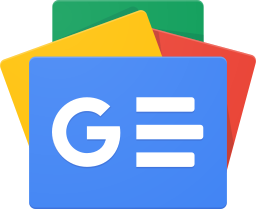 Stay up-to-date and support the site by following Bleeding Cool on Google News today!