The Women Of Dynamite In March 2012
If you took all the clothes worn by all the ladies on the following Dynamite covers, would you have enough material to make one costume that wouldn't make you embarrassed to wear? I don't think you would, frankly.
So in March 2012, we have Vampirella Vs Dracula #2 by Joe Harris and Ivan Rodriguez, Warlord Of Mars: Dejah Thoris #13 by Robert Place Napton and Carlos Rafael, Witchblade/Red Sonja #2 by Doug Wagner and Cezar Razek, Queen Sonja #29 by Luke Lieberman and Milon Estevam, and Red Sonja #68 by Eric Trautmann and Walter Geovani. Covers below, solicitations to follow.
Just think, in April, you'll get Red Sonja #69…
32 pages FC • $3.99 • Teen +
Written by JOE HARRIS
Art by IVAN RODRIGUEZ
Cover by JOSEPH MICHAEL LINSNER
With Vampirella trapped in Dracula's shifting past, Jack Halloran, is left to deal with the machinations of his modern-day incarnation, the mysterious and deadly Dragunsun. But when changes to the eternal narrative first chronicled by Bram Stoker ripple through the present, each of the characters affected, in all the timelines they cross, must adjust, adapt and reorient themselves if they wish to see the story through until the end, much less survive the effects. And when the strange and mystical "Order of the Dragon" make their presence known, everyone learns this is all neither an accident, nor a game.
WARLORD OF MARS: DEJAH THORIS #13
32 pages FC • $3.99 • Mature
Written by ROBERT PLACE NAPTON
Art by CARLOS RAFAEL
Covers by PAUL RENAUD (33%), FABIANO NEVES (33%),
PATRICK BERKENKOTTER (33%)
"Martian Red" Retailer incentive cover by PAUL RENAUD
"Black & White" Retailer incentive cover by FABIANO NEVES
Kantos Kan's gambit pays off and he learns the truth about Dejah Thoris' possession. Believing him too dangerous, the possessed Dejah tries to eliminate him, but he escapes to the Marshes in hopes of discovering a way to save his princess.
WITCHBLADE/RED SONJA #2
32 pages FC • $3.99 • Teen +
Written by DOUG WAGNER
Art by CEZAR RAZEK
Cover by ALÉ GARZA
"Black & White" Retailer incentive cover by ALÉ GARZA
Facing a mythical monster as old as the universe, Red Sonja is joined in battle by the Witchblade bearer of her time, Nissa. But the battle soon takes a morbid turn when the depraved creature resurrects someone from Sonja's past. Someone whose mere presence brings the She-Devil to her knees. In modern day New York City, Sara Pezzini continues to investigate the bloodcurdling slaughter of a Catholic Priest. Is the gruesome murder a rite of passage for a clandestine cult, or something far more sinister?
RED SONJA #68
32 pages FC • $3.99 • Teen +
Written by ERIC TRAUTMANN
Art by WALTER GEOVANI
Covers by WALTER GEOVANI (50%), FABIANO NEVES (50%)
Khitai, the kingdom of jade. A land of rigid honor codes, and fanatical warriors loyal to their god-emperor. Where better for Red Sonja to ply her trade than a nation of master swordsmen?
QUEEN SONJA #29
32 pages FC • $3.99 • Teen +
Written by LUKE LIEBERMAN
Art by MILTON ESTEVAM
Covers by LUCIO PARRILLO (50%), TOMMY PATTERSON (50%)
Empress Sonja has renounced her throne and returns to Sogoria with her rightful spoils, but curiously the road h
---
---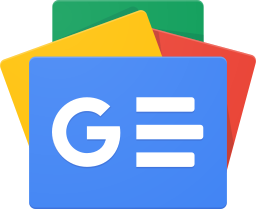 Stay up-to-date and support the site by following Bleeding Cool on Google News today!