Posted in: Comics, DC Comics, Review | Tagged: Carmen Carnero, diana prince, emanuela lupacchino, female furies, hi fi, james robinson, justice league, ray mccarthy, Romulo Fajardo Jr, silver swan, steve trevor, wonder woman
---
Wonder Woman #40 Review: Comes Close to Greatness, Missteps Too Many Times to be Even Good
Wonder Woman and her brother, Jason, barely survive an attack by the Silver Swan. Silver Swan managed to escape in the aftermath, and Diana and Jason track her to the hospital in which Vanessa became the Silver Swan. Unfortunately, Vanessa committed a massacre at that hospital, and the two must find another way to track down the Silver Swan.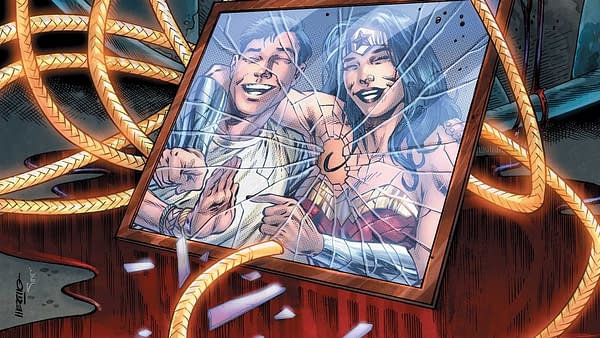 The finale of "Swan's Song" is very reminiscent of "Heart of the Amazon," the Wonder Woman arc written by Shea Fontana during her time on the title, particularly the excellent issue #27 where Diana fights Dr. Crawford. Like Crawford, Silver Swan's superpowered persona is self-made and orchestrated as compensation for personal injuries.
Granted, Silver Swan is an older character. However, her original descent was more grief-driven. This recreation feels like a rehash of what was a better story from six months back.
Wonder Woman #40 isn't bad, but it is less focused and more distilled than #27. The resulting #40 pales in comparison. Also, creating a menagerie of rogues that become supervillains because they have physical disabilities and jealous of Diana—well, that is a tad sexist. It plays on the idea that stereotype of women being all envious and resentful towards one another. Adding the detail of physical disability just adds a whole other layer of uncomfortable. As such, this comic kind of detracts from #27 by making it a part of a trend that was likely unintended by the Fontana comic.
#40 also suffers from a reluctance to hover on its darker concepts for more than a second, likely resulting from how much actually does happen in this comic. The hospital massacre is only played up for its gore and not the immense tragedy. The comic even specifies that Silver Swan killed every doctor, employee, and patient in the hospital. This just happens, and the comic moves on.
There's a scene that borders on non-sequitur where Steve Trevor and his crew fight off Darkseids Female Furies. This does nothing more than remind you that this is currently going on. This goes on for two full pages.
The comic tries to pay lip service to Diana's compassion by having her pull the "this hurts me more than you" while fighting Silver Swan. However, the ebb and flow of the fight doesn't reflect this. Diana aggressively beats the tar out of Vanessa before rendering her unconscious through drowning. This isn't egregious, but it could have been improved by better communication between writer and artist and an improved script.
It doesn't help that the following scene is Diana dropping Vanessa off at A.R.G.U.S followed by an implication that an overseeing doctor is a villain in disguise. The pacing here is too quick as well; there's no genuine somber moment of Diana leaving Vanessa behind. The closest thing to it is Wonder Woman cradling Vanessa's body while carrying her out of the water in a similar pose to Michelangelo's Pieta, and even this is a wildly overused shot in both comic and cinema. Again, lip service is paid here, and the shortcoming isn't egregious. It's just one of a many small underperformances that hobble this comic.
Again, it's not an awful comic. Given my last experience with James Robinson's Wonder Woman, it's honestly better than I expected. The action beats are good, even if they are a little tone-deaf. Jason is boring as hell, but he's not unbearable.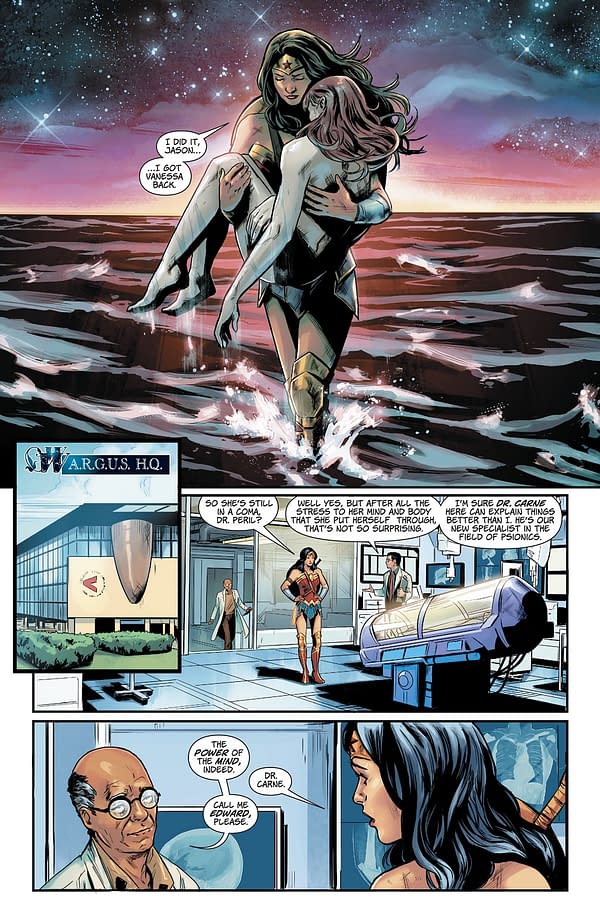 Plus, the art is really good. It's split by Emanuela Lupacchino and Caremen Carnero on pencils, Ray McCarthy and Carnero on inks, and Romulo Fajardo Jr. and Hi-Fi on colors. Despite this splitting of the comic, the overall aesthetic is really cohesive, and I didn't even notice it at all until returning to the credits page. Wonder Woman herself is that mixture of battle-hardened yet graceful she always should be. Silver Swan has a great redesign. It all looks great honestly.
Wonder Woman #40 comes close to having a lot of good moments, but it misses each one by a little. All these small mistakes do add up though, even if the comic never becomes genuinely bad. If you're a devotee of Diana of Themyscira, I can recommend this comic to you. However, I wouldn't call it necessary reading, and I wouldn't recommend it to anyone not desperate for Diana reading material.
---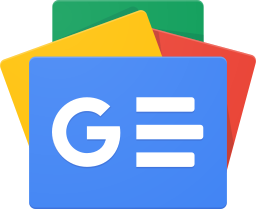 Stay up-to-date and support the site by following Bleeding Cool on Google News today!