Writer's Commentary – Swords of Sorrow: Miss Fury / Lady Rawhide
If you picked up the new Swords of Sorrow: Miss Fury / Lady Rawhide special yesterday you got to see a cover by Mirka Andolfo, interior art by Ronilson Freire and a story by Mikki Kendall. This was Kendall's first time doing a comic book and now we get an idea of what she was thinking with this writer's commentary. Pages 3-5
I'm a prose writer, and with this being my first comic book I tried not to waste any time getting readers into the story. 22 pages isn't a lot of space to tell a complete story. But I think the revolving door in the desert worked really well to accomplish the transition between Rawhide's world and Miss Fury's. Plus who doesn't love a good fight scene in the first few pages? Kudos to Friere for making such an odd concept pop on the page.
Page 7-8
I love the way the Courier's face is drawn in this scene. Imagine having to intervene in one argument after another, just to hand over the Swords Of Sorrow, and explain very quickly that there wasn't time for them to be fighting with each other. Then you have to leave them to sort it out. I assumed he'd be frustrated, and also mildly perplexed by their behavior. After all, the universe is in danger, does it even matter who started the fight? Lady Rawhide and Miss Fury are pros, but they are still humans with human foibles and I think that part would absolutely perplex the Courier.
Page 10-11
When two worlds are literally colliding, you really get to let your imagination run wild. Fortunately Ronilson is a mind reader and drew exactly what I was thinking. This is a Where's Waldo of anachronisms, and I thought the two suns was a perfect touch. Pages 14-15
Writing the action in this set of pages, I knew it had to feel frenetic with very few words. If the world is falling apart there isn't going to be time to sort everything out. Rawhide and Fury don't know what's going on, but they don't have to have all the answers to get to work. Also I love the way that Purgatori's wings fill the page, and that Voodoo's arm muscles are so clearly defined.
Pages 17-18
Apocalypses make for strange bed fellows. For these heroes (and villains) it's not so much whether or not they want to work together, as it is they don't have any other choice. Purgatori and Voodoo were so much fun to write, in part because they absolutely loathe each other. I wanted that tiny bit of realism in the middle of this, that sometimes you have to work with people you can't stand just to get things done. Ronilson did an amazing job with their facial expressions here. Fighting is hard work, and painful so of course they don't just look pretty. It's pulp, but it's not necessarily cheesecake.
Pages 20-21
Voodoo is a reluctant participant, and I wanted her to give Rawhide at least a little bit of the missing information. In the middle of a fight there might not to be time for details, but there's certainly time for a few facts. Lots of buildup, lots of action with all of these women, and the people around them who are impacted by what's going on getting in on the action. I had a really good time writing all of these characters, and setting up a world where it makes sense for a priest and a bruja to work together. No questions asked, just deal with the demon and hope the rest sorts itself out.
---
---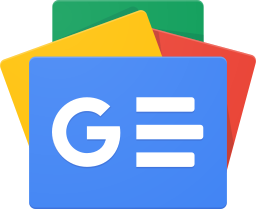 Stay up-to-date and support the site by following Bleeding Cool on Google News today!