X-Men #10 Red Ends on an Absolute Belter (Major Spoilers)
X-Men Red #10 is not the final issue. X-Men Red #11 is out on the 12th of December and fills that role. But you know what? The ending is so satisfying, they could have just left on this one. #11 is FOC this week by the way. I might mention that on Friday.
X-Men Red has been the critical darling of the RessurXion titles, even though it came along toward the end. Managed to get a sales spurt going at one point as well. An activist X-Men team led by the revived Jean Grey and proving a strong political allegory for its fight for mutant rights. It felt very much in line with the Claremont and Byrne comics of the seventies and eighties, and Jean Grey's presence probably wasn't coincidental to get that vibe.
But it's done that without being nostalgic or wallowing in the past, but hitting the news head-on.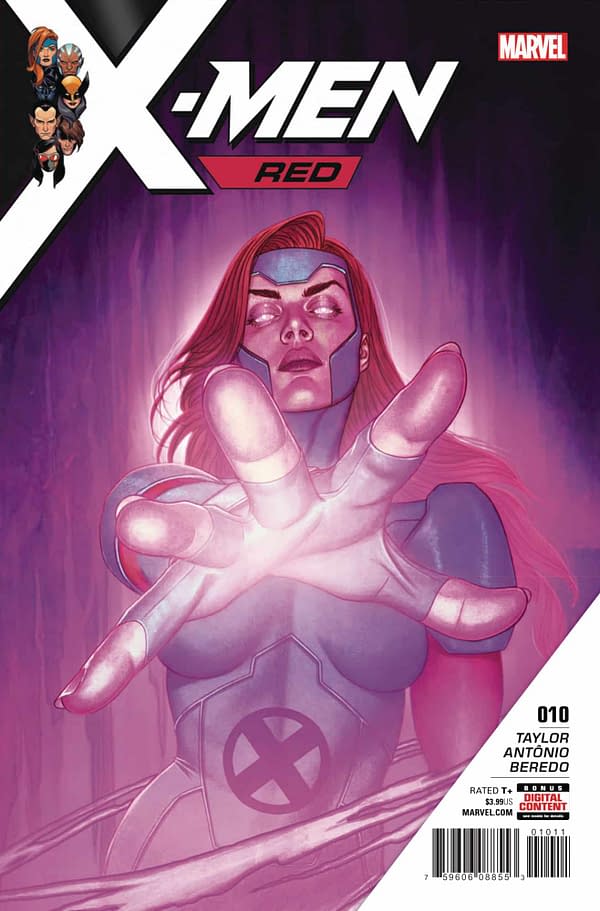 This final issue sees the team going up against the most powerful telepath on the planet, Cassandra Nova, who has weaponised entire armies against them.
But Jean Grey knows what to do with telepaths.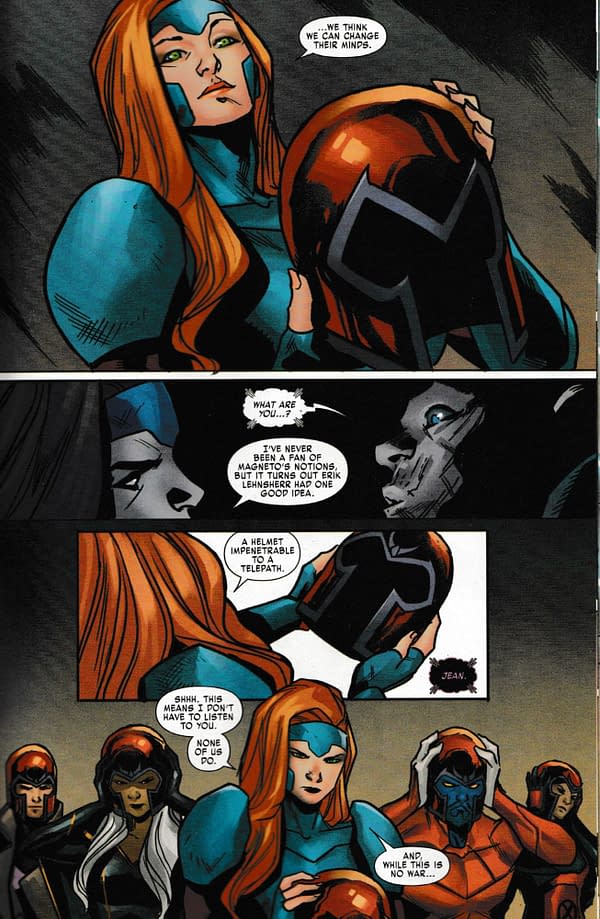 And has some friends still on speed dial…. giving us this final splash page.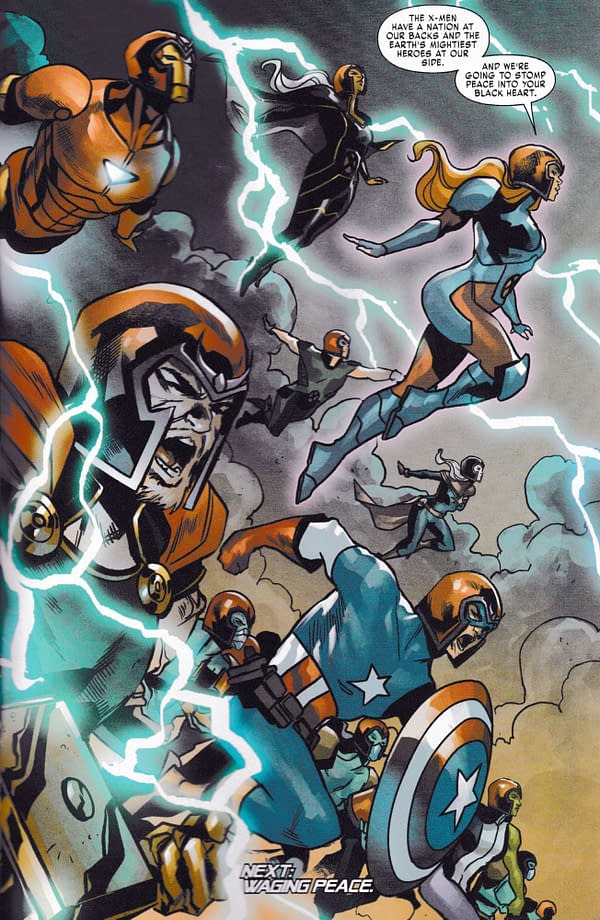 Like I said, they could have ended it there. but they have a whole additional issue to follow up with…
X-MEN RED #10
(W) Tom Taylor (A) Paolo Villanelli (CA) Jenny Frison
In the aftermath of a showdown between Jean Grey and Cassandra Nova, the rules have changed – and the battle is nowhere near over! It's all hands on deck as the building wave of hatred against mutants crashes down on the X-Men!
Rated T+In Shops: Nov 07, 2018
SRP: $3.99

X-MEN RED #11
(W) Tom Taylor (A) Roge Antonia (CA) Jenny Frison
The X-Men have battled valiantly against their powerful psychic foe, Cassandra Nova, since the moment she framed Jean Grey for murder on the world stage. They have been hunted. They have been hated. And now…they can fight no more.
Rated T+In Shops: Dec 12, 2018
Final Orders Due: Nov 12, 2018
SRP: $3.99