Posted in: Comics | Tagged: butch guice, CAFU, Comics, entertainment, neal adams, Raul Allen, valiant, x-o manowar
---
X-O Manowar's 50 Artist Jam Cover
Yesterday Rich pulled together all the different contributions to the 50 artist jam cover that Valiant has created for X-O Manowar #50. Now, the publisher has released the image of the complete cover with all the different artists work on it. The book ships this September and is the final issue on the series that helped bring Valiant back to comic shops.
Here are the fifty artists who participated:
1. Neal Adams (Green Lantern/Green Arrow)
2. Raul Allen (WRATH OF THE ETERNAL WARRIOR)
3. Al Barrionuevo (The Authority)
4. Diego Bernard (X-O MANOWAR)
5. Doug Braithwaite (ARMOR HUNTERS)
6. Dave Bullock (Wednesday Comics)
7. CAFU (UNITY)
8. Eric Canete (RunLoveKill)
9. Carmen Nunez Carnero (X-Factor)
10. Sean Chen (Iron Man)
11. Collen Coover (Bandette)
12. Clayton Crain (4001 A.D., RAI)
13. Jay Fabares (Valiant cover artist)
14. Tom Fowler (QUANTUM AND WOODY)
15. Manuel Garcia (BLOODSHOT)
16. Robert Gill (BOOK OF DEATH)
17. Adam Gorham (Zero)
18. Butch Guice (BLOODSHOT REBORN)
19. Bob Hall (SHADOWMAN)
20. Rebekah Isaacs (Buffy the Vampire Slayer)
21. Phil Jimenez (DC Universe: Rebirth)
22. J.G. Jones (Final Crisis)
23. Kano (Gotham Central)
24. Matt Kindt (Mind MGMT)
25. Bob Layton (X-O MANOWAR)
26. Mike Leeke (X-O MANOWAR)
27. Jeff Lemire (Essex County)
28. Steve Lieber (The Fix)
29. Emanuela Lupacchino (Supergirl)
30. Mike McKone (Fantastic Four)
31. Stephen Mooney (Half Past Danger)
32. Cary Nord (X-O MANOWAR)
33. Pat Olliffe (Thor)
34. Pere Perez (FAITH)
35. Brandon Peterson (Uncanny X-Men)
36. Brent Peeples (Last of the Greats)
37. Stephen Platt (Prophet)
38. Rafer Roberts (HARBINGER RENEGADES)
39. Paolo Rivera (THE VALIANT)
40. Riley Rossmo (Batman)
41. Juan Jose Ryp (BRITANNIA)
42. Rafa Sandoval (X-O MANOWAR)
43. Donovan Santiago ("Valiant 8-Bit" cover artist)
44. Marguerite Sauvage (FAITH)
45. Joe St. Pierre (RAI)
46. Philip Tan (Batman & Robin)
47. Michael Walsh (The Vision)
48. Ryan Winn (DIVINITY)
49. Kevin VanHook (BLOODSHOT)
50. Ramon Villalobos (E is for Extinction)
I think the folks over at Comic Book Database are going to be a bit upset having to key in 50 cover artists for this one.
There is also a video below highlighting each one of the versions of X-O by Variant Comics. [youtube]https://youtu.be/NdLxOxL3F9s[/youtube]
---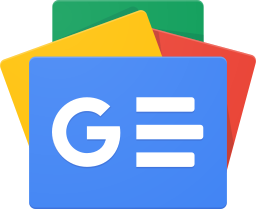 Stay up-to-date and support the site by following Bleeding Cool on Google News today!