Posted in: Comics | Tagged: Alan Moore, Comics, entertainment, idw, Kevin O' Neill, knockabout, league of extraordinary gentlemen, loeg, lxg, nemo, River Of Ghosts, top shelf
---
Your First Look At League Of Extraordinary Gentlemen: Nemo – River Of Ghosts This is your first look at the upcoming new League Of Extraordinary Gentlemen volume by Alan Moore and Kevin O'Neill, Nemo: River Of Ghosts, published by Knockabout and Top Shelf/IDW.
With princess Jenny, daughter of Captain Nemo, and set in 1975, concluding the Nemo trilogy, and published on 2nd March. Hmm. Looking at that opening splash-page… have they captured, killed and stuffed Squiddly Diddly?
Yes, I rather think they have.
In a world where all the fictions ever written coalesce to a mosaic of history, it's 1975. Janni Dakkar, pirate queen of Lincoln Island and head of the fabled Nemo family, is eighty years old and reportedly in psychological ill health. Pursuing shadows from her past or her imagination, she embarks on what may be a final voyage down the vastness of the Amazon, a last attempt to put to rest the spectres of her blood-drenched past. With an ensemble cast composed of both allies and adversaries, old and new, and an itinerary which encompasses the bird girl's city Yu Atlanchi and the fabulous plateau of Maple White Land, we accompany an ageing predator on her obsessive trek into the cultural landscape of a strange new continent and a peculiar new decade. As the dark threads in her narrative from the beginning start to draw implacably into a web from which escape would seem impossible, the second Captain Nemo leads her hearse-black Nautilus in a desperate raid on puzzlingly resurrected monsters, dead for thirty years. Through the exotic spectacle of an imagined South America, in River of Ghosts, Alan Moore and Kevin O'Neill steer their fifty-year long NEMO trilogy to its remarkable conclusion. ---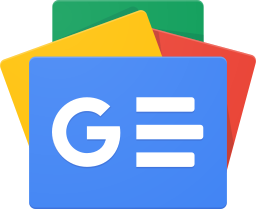 Stay up-to-date and support the site by following Bleeding Cool on Google News today!