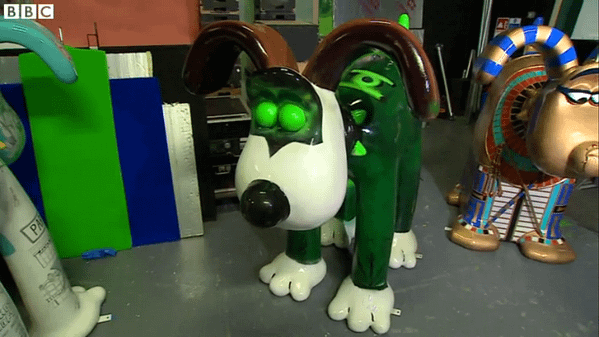 That is Gromit, of Wallace and Gromit fame, painted as the Green Lantern by Zane Malik off of One Direction fame.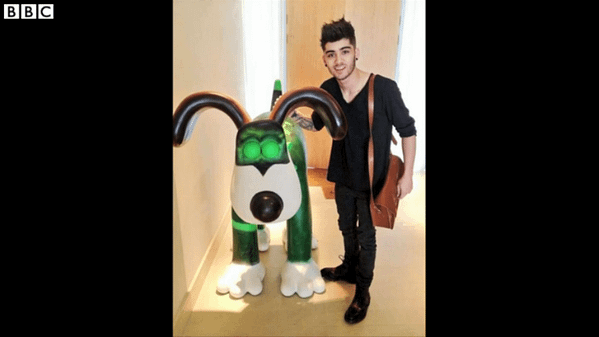 Though this hapless BBC reporter didn't seem to realise it. Nevertheless, it's one of eighty such Gromits being spread out across Bristol designed by a bunch of famous artists of all disciplines and will eventually be auctioned for charity.So we have…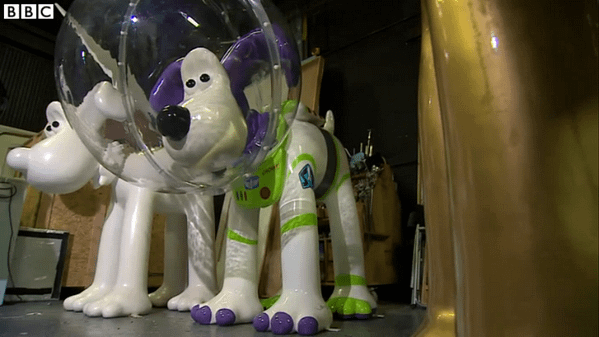 Pixar's Buzz Gromit.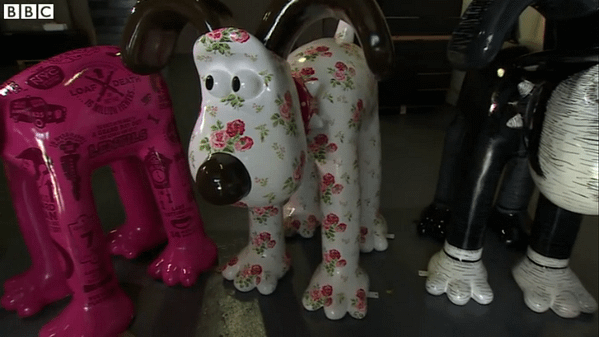 Cath Kidston's Flowery Gromit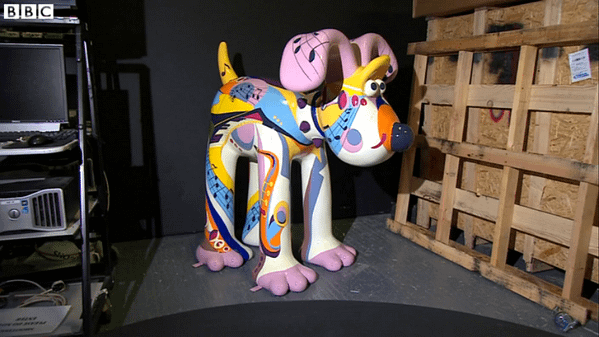 Jools Holland's Musical Gromit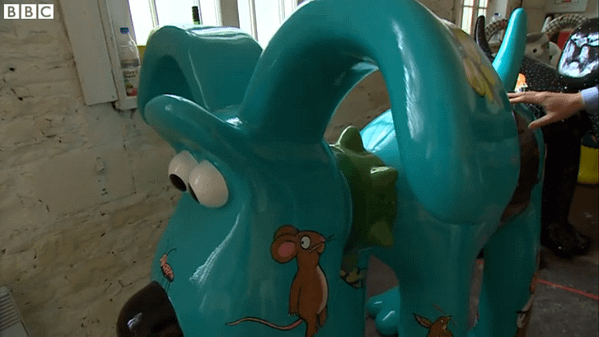 Axel Scheffler's Gruffalo Gromit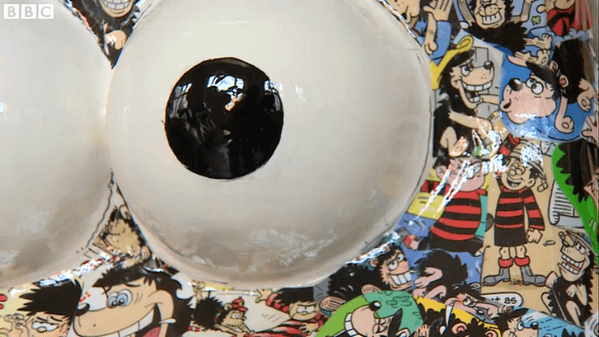 The Beano's Dennis And Gnasher Gromit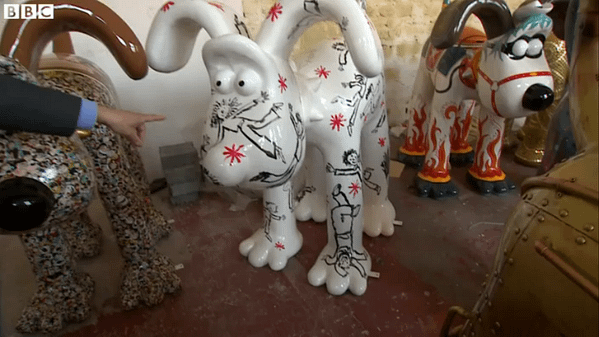 Quentin Blake's Gromit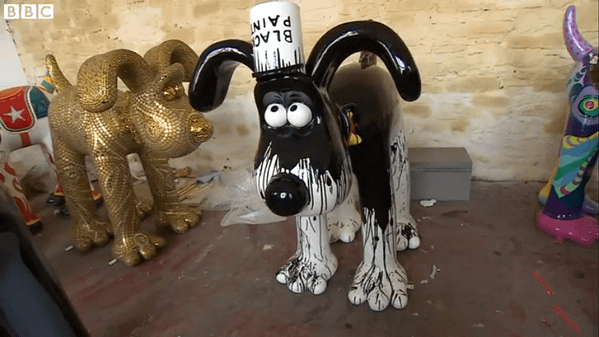 Gerald Scarfe's Messy Gromit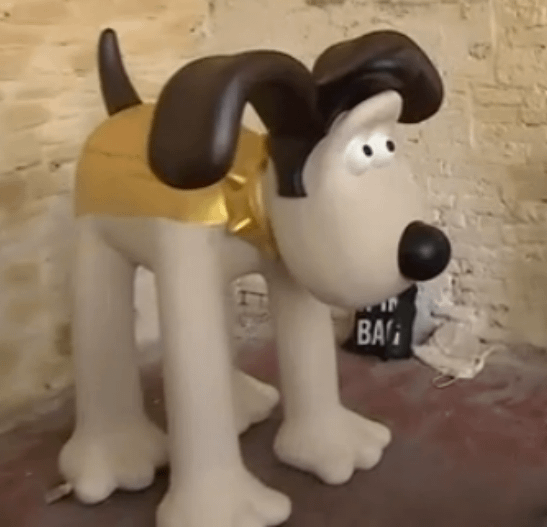 and Peter Blake's Hound Dog.
Enjoyed this article? Share it!