Zarjaz! An Art Tribute To 40 Years Of 2000 AD, Now In Leeds For Thought Bubble
Before this year's Thought Bubble comic art festival kicks off — and blimey, that's in two short weeks — Vice Press and 2000 AD are hosting Zarjaz! An Art Tribute To 40 Years of 2000 AD, a free-to-attend exhibition in Leeds.
Curated by artist and Vice Press co-founder Matt Ferguson, Zarjaz! An Art Tribute To 40 Years of 2000 AD includes a wide range of art featuring characters and titles from 2000 AD's rich history and will include over 40 new release created especially for the gallery. The gallery runs from now through to September 30th at the Gallery at 164, Munro House, Leeds.
They will also be hosting a special free event held on the evening of Friday the 22nd of September from 7 p.m. to celebrate the opening of the Thought Bubble convention.
They have also worked with artist Tom Eglington and Eyejack, an augmented reality app and platform that specialises in the curation and distribution of augmented art, to create the first ever licensed AR collectible art print. When you hold your phone in front of this a screen print featuring Judge Anderson, the artwork comes to life with animation using the Eyejack app revealing The Batman Who Laughs Judge Death as he takes hold of the PSI Judge.
Tom Eglington's Judge Anderson and Judge Death screen print is limited to only 60 pieces, is sized 40×50 cm and will cost £30. The app is free to download here.
The full list of participating artists includes: Alex Ronald, Andrew Swainson, Arthur Ranson, Boo Cook, Brett Ewins, Carlos Ezquerra, Charlie Adlard, Chris Weston, Clint Langley, David Aja, Florey, Godmachine, Greg Staples, Henrik Sahlstrom, Jake Lynch, Jason Edmiston, Jock, John Higgins, John McCrea, John Pearson, Kei Zama, Luke Preece, Mark Chilcott, Matt Ferguson, Matt Griffin, Mick McMahon, Mike Cho, Mike Collins, Nick Derington, Raid71, Rufus Dayglo, Tom Eglington, Tom Foster, Tom Newell, and Tula Lotay.
If your circuits haven't overloaded yet, the Nerve Centre will be making the Helltrek to Leeds deliver the '2000 AD Juve Cube' — the official after-party of the opening of Vice Press Presents: Zarjaz! An Art Tribute to 40 Years of 2000 AD.
The 2000 AD Juve Cube is a riotous night of celebration featuring live music, DJs and live art from superstar VIP droids featured in the accompanying exhibition. For 2000 AD fans, it's the perfect way to kick off the UK's finest comic and sequential arts festival!
The 2000 AD Juve Cube runs from 8:30 p.m. to late at Belgrave Music Hall & Canteen in Leeds City Centre.
---
---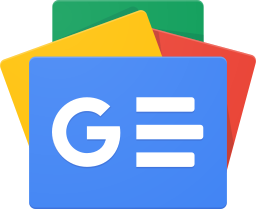 Stay up-to-date and support the site by following Bleeding Cool on Google News today!