Posted in: Comics | Tagged: real life super heroes, rlsh, zimmer
---
Zimmer, Real Life Super Hero, Defends His Own Mother
Zimmer Barnes is a Real Life Super Hero, working in New York. But now he's gone to Texas, this time to defend someone accused of gun crime. His own mother.
Attorney Carolyn Barnes, specialising in medical malpractice, was arrested a year ago for allegedly shooting at a census worker on her doorstep. She had previously been arrested for assaulting a court officer after she tried to pass a multi-tool knife blade through X-ray machine at the Heman Sweatt Courthouse a few months earlier, as well as charges of bail jumping.
Zimmer however isn't having any of it. "This accuser, Kathleen Gittel, has changed her story twice. When the police searched my mother's home, ammunition, bullet holes, casings and gun powder residue couldn't be found. They didn't even find a gun. Bullet holes and gun powder residue can't magically disappear, they weren't found because they don't exist."
"Kathleen Gittel alleges that she walked over a mile to get to Carolyn Barnes' very rural residence, even going over a low water crossing and ignoring "No Trespassing" signs. However, she originally stated that the incident had occurred at 33 Indian Trail, an address in another town over, and her description of Barnes' residence does not match its actual appearance."
Refused coverage by Texas' so-called "Castle Doctrine" which means that people can defend themselves in heir home by, basically, shooting anyone they think is a threat, she was released on bail with a tag until that was revoked in February.
Zimmer says "While the conditions that lead up to Carolyn Barnes being detained in jail are troubling, the conditions inside the jail are even worse. Carolyn Barnes is in solitary confinement, shackled at the ankles and wrists. She is under 24 hour surveillance, including when she uses a toilet or shower. She is forbidden from making phone calls or having any visitors". This included Zimmer, currently authorised as her attorney-in-fact.
He concludes "There are convicted serial killers, pedophiles and terrorists that get better treatment than what she's getting. From a civil liberties standpoint, it's totally inappropriate for someone that should be assumed innocent until proven guilty. I've patrolled high crime areas, removed gang tags and defended people from violent attacks. I'm currently helping to coordinate the NYI to stop the recent muggings in the West Village and track down the Long Island serial killer. But this is the toughest challenge I've ever faced. I'm not leaving until she's free."
---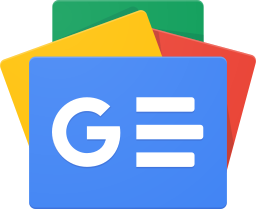 Stay up-to-date and support the site by following Bleeding Cool on Google News today!