505 Games and SONKA announced this week that they will be bringing the indie hit Book of Demons to all three major consoles this month. The game did well when it was first released on Steam, first in Early Access in 2016, and then fully released in late 2018. Along the way, winning several industry awards including Indie of the Year Top 10 Winner Indie DB 2017, Best Game Art Casual Connect Tel Aviv 2016, a Digital Dragons Best Indie Game award, and being a Pixel Award finalist at Pixel Heaven 2016. Now we'll be seeing it added to the PS4, Xbox One, and Nintendo Switch on April 30th, 2020. You can read more about the console version below along with the trailer to show it off, which basically has the game containing everything that's ever been added up until now.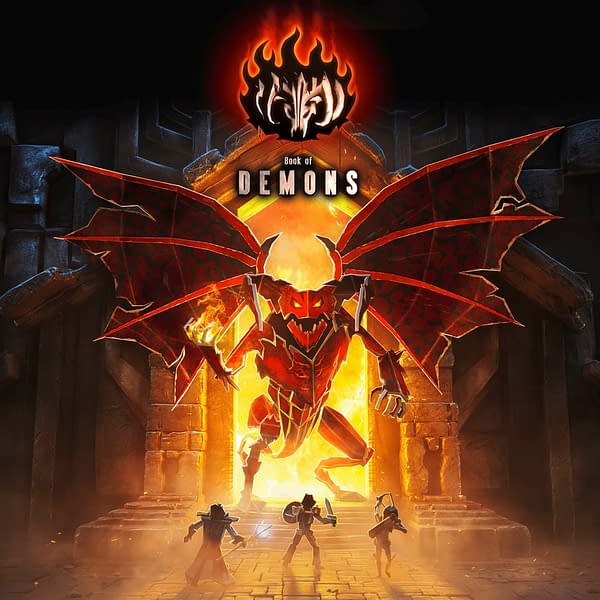 Book of Demons is a deck-building hybrid adventure game that is part tribute to hack and slash favourites and part parody, offering a spin on the classic tale of good and evil and saving the world from ultimate devilry. By wielding magic cards instead of weapons and slaying armies of darkness in procedurally generated dungeons below the Old Cathedral, the game encourages players to strategize and adapt their hand using items, spells and skills and a variation of diverse bonuses and upgrades.

Additional spellbinding features of Book of Demons include:

Three playable classes, each with different cards: Warrior, Rogue and Mage
40 cards with magical and legendary variants per character class
Three underground realms and epic Quest Boss battles
7 families of monsters with 70+ variations including custom traits and mechanics
Roguelike mode for fans seeking an extreme challenge
Four unlockable endgame difficulties in Freeplay mode after completing the campaign
Complete offering of cards ever released
Special grand finale surprise after defeating the insidious Archdemon
Enjoyed this article? Share it!