8BitDo has a brand new game controller on the way that should make mobile gamers happy, especially those using Microsoft Cloud. The SN30 Pro for Android is a slimmed-down version of the Xbox One X controller, specifically designed to be the best version of the controller you can get for mobile gaming. The controller itself connects through Bluetooth and charges via USB with no battery support. You can program and map the controller as it comes with a button swap function. The controller comes with a gaming clip so you can simply clip the phone into the device like most other sets, but without the cord. Here's a little more info from the company about the controller via their website.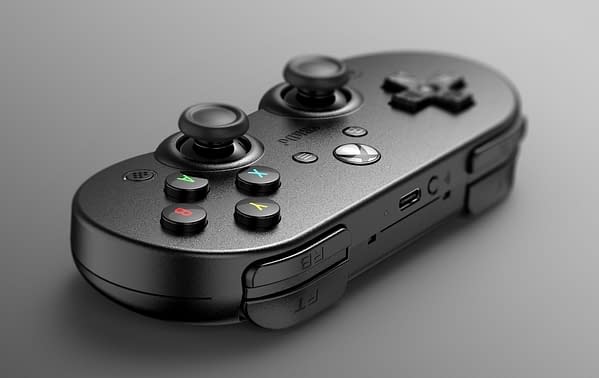 Ultimate software gives you elite control over every piece of your controller: customize button mapping, adjust stick & trigger sensitivity. Create controller profiles and switch between them at any time. We designed a brand new, ultra high quality mobile gaming clip for the widest array of smartphones possible. Featuring 2-axis, ultra adjustable positioning – you can set any phone to the perfect angle for optimal gameplay and comfort. SN30 Pro is designed to support tablets for Xbox gaming, too.
The design looks pretty cool to us, but we're also partial to the fact that it's got an SNES design to it. Whether that was intentional or not, it really doesn't matter. This is a really cool design that should make mobile gaming a little easier for those with Android devices. No word yet if the company will be making a version for iPhone or not, but we can't see why they'd pass up the opportunity to have it be used on their devices as well. You can pre-order it now for $45 as the controller will be released on September 21st, 2020.
Enjoyed this article? Share it!