A New "Final Fantasy VII Remake" Leak Reveals Game Size
Those of you looking to get Final Fantasy VII Remake will need to clear out a ton of space or buy a new storage device. One of the biggest questions that had yet to be introduced by Square Enix in terms of the game was the amount of space it would be taking up. Especially when you know the game is coming in two Blu-ray discs in the physical edition. Today, we now know what we're looking at on a digital end. MP1St posted an info sheet from the PlayStation store outlining the requirements for the game, which includes the sizes of all the files in the game. When you add it all up, you get a grand total of 73GB!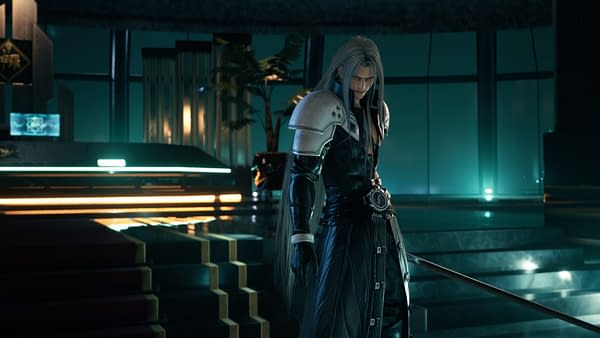 When you factor in that most PS4 consoles in homes only have 500GB, that means some players will need to finish up some games in the next two months, or make hard decisions of what they'll need to clear out just to include it. We'll see if that file size increases come launch as we're guessing there will inevitably be a Day 1 patch. Final Fantasy VII Remake will officially be released on March 20th, 2020.