An Electric Ring andThree Fighters Return to Dead or Alive 6
Today, Koei Tecmo revealed three returning fighters with Bass, Tine, and Mila, along with a new wrestling arena to Dead or Alive 6. While it's awesome to see all three of these fighters come back to the game, we're also getting every pro-wrestling fan's dream as they have made a new level that is a wrestling ring with the ropes being electrified! Check out the screenshots, character introduction, and trailer for everything below!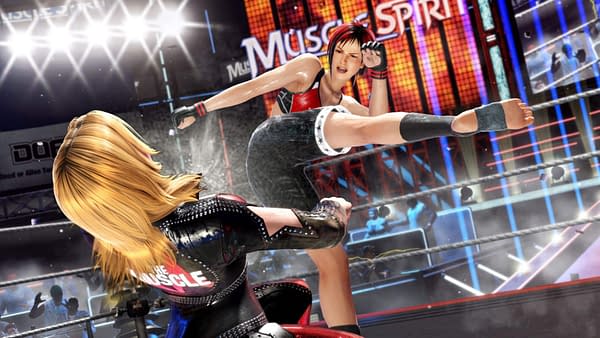 Known as "The King of the Ring," Bass is a seasoned professional wrestler known for his destructive power and versatile throwing techniques. He's also the doting father of Tina, "The Superstar of a Thousand Dreams." And while Tina flashes some of the same versatile throws as her father; including an explosive new slam added to her repertoire, she is also proficient in strikes as Bass trains her to become the top wrestler in the world. But Tina isn't the only female ready to fight in Dead or Alive 6; as a professional wrestling fan, Mila has also been added to the lineup. Nicknamed "The Hot-Blooded Champ," Mila is a mixed-martial artist known for winning titles as a result of tackling techniques and her expertise in the ground-and-pound game that she hopes will prove fruitful in her quest to ultimately takedown her longtime rival, Bass.