One of the more interesting gaming headsets to come across our desk this year was the 1MORE Spearhead VR unit, which arrived just after PAX West. The minute I took a look at this set I thought to myself, "well, that's an interesting choice for design." But does the design do anything for sound quality? We cracked it open and gave it a shot.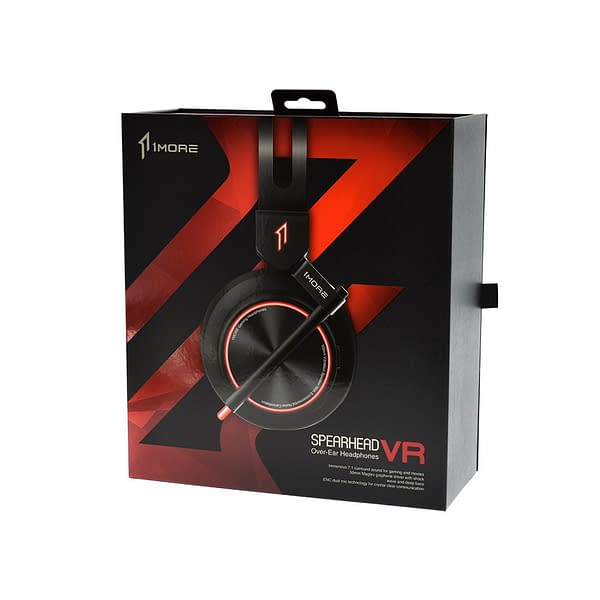 So as far as the design of this thing goes, there are things to love and things to hate. First off, the primary plastic headband does not move, it keeps that shape no matter what. What does move is the softer foam band underneath it, and it doesn't have a click setting for adjustment, it simply pulls out the length it needs from both sides to fit your head. That's actually pretty ingenius if you think about it, but its a design that could only work on this kind of setup since most bands are stored within the foam instead of making the foam itself a different part.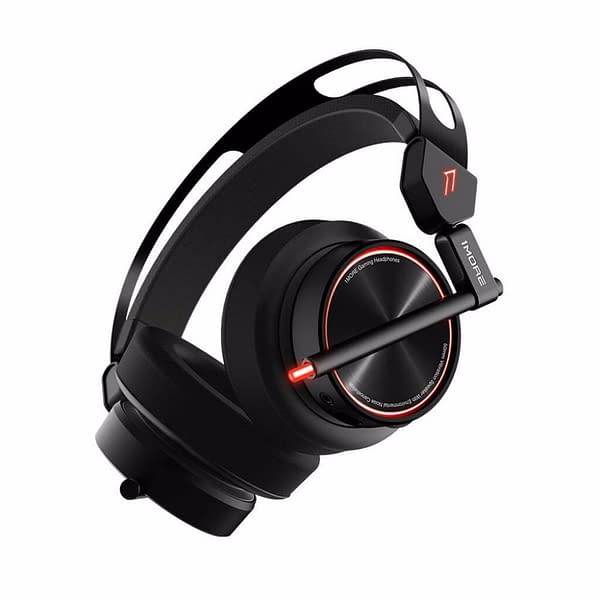 The earpieces are pretty well designed to give you the maximum amount of audio they can, but there's a couple of issues with them. First off, they're a bit smaller than some of the more recent designs we've seen from other companies, so my ears kept touching the rims all the way around while inside, leaving no wiggle room. They're also arched in a specific position going forward rather than straight down, so while they sat on my head, the back was left open and unable to touch the part of my neck and head behind my ears. It could not create a soundproof seal unless I put my hands on it. Third, when I take them down, they only bend slightly on my chest, they don't lay flat, so they don't even rest comfortably. Every piece of this was just bad.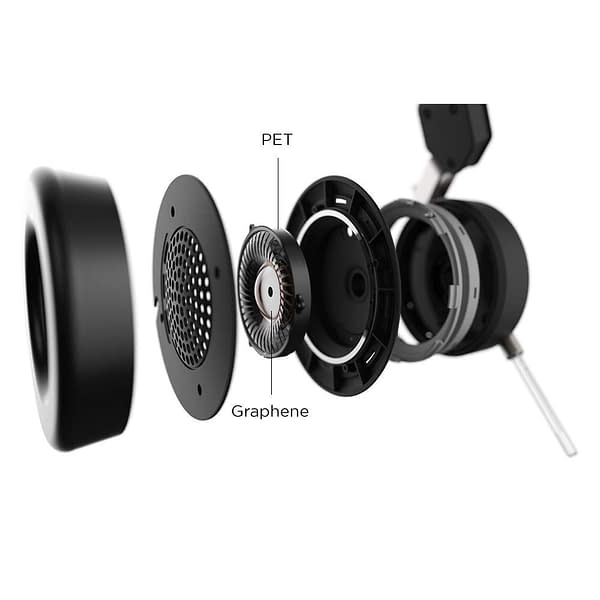 The microphone for the headset is a clear plastic rod that only comes out two inches, and you have to pull on it. When testing it out, I could tell it wasn't picking me up that well. The mute button for the mic sits behind the left ear, but instead of it being a button, it's a snap button. And you have to put a little force behind it to get it to switch between muted and unmuted. Why does that need to be a thing? There is a volume dial that also serves as the bass adjustment, which is pretty cool, but you need to press in to swipe between them and sometimes it won't swap.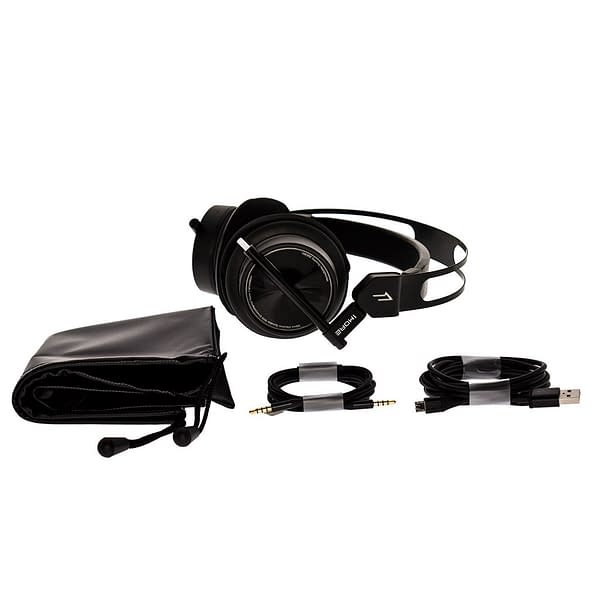 The audio from the headset is… adequate. Yes, adequate. There's nothing special about this headset and the audio it's able to produce. I tried every game I could think of that had some awesome audio. It didn't make it great, it didn't make it worse, it was just there. I could hear the game fine but it didn't blow me away with the power or ability it had to send the audio to my ears. Which I'm sure part of that is because of the design of how the ears are positioned. I'm very disappointed with the Spearhead VR. It feels like 1MORE rushed a bad design without testing it in full just to have a cheaper headset on the market. It is on sale for $100 so it is cheaper than better headsets on the market, but it isn't that great of quality. So… you get what you pay for.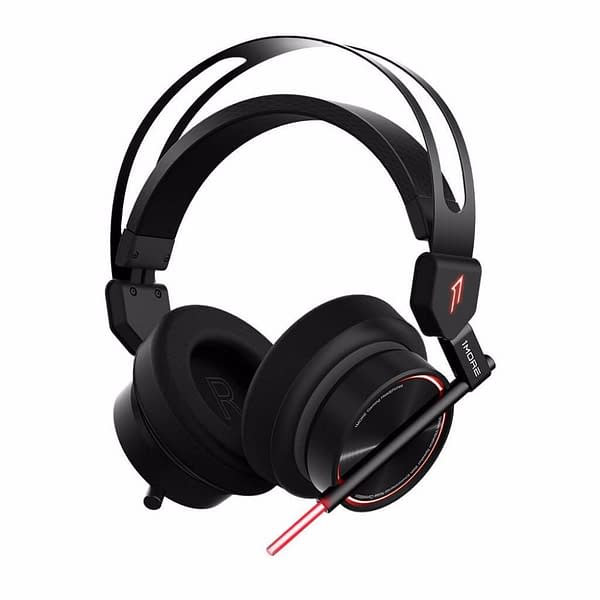 Enjoyed this article? Share it!