Annapurna Interactive Reveals "Telling Lies" Release Date
Annapurna Interactive released new details over the weekend about the release of Telling Lies, as it's coming out a lot sooner than expected. The game will be coming to PC on Steam, as well as iOS and Android on August 23rd, with pre-orders happening right now on App Store. The game was developed by Sam Barlow, creator of Her Story and Silent Hill: Shattered Memories. This is an investigative thriller game with non-linear storytelling telling, with several on-camera stories of people you get to know as you find the lies within their viewpoints. Can you truly trust the ones you love? What dark secrets may they be hiding within the truth? Enjoy the trailer and prepare to be shocked.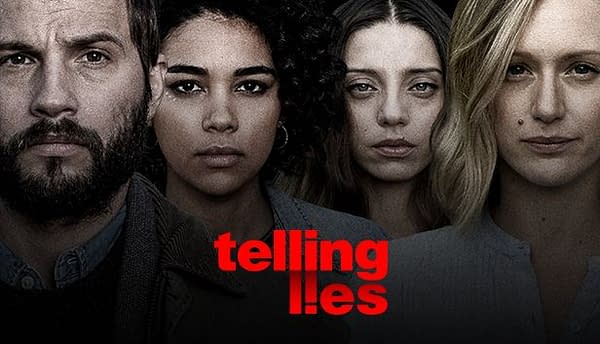 Telling Lies sits you in front of an anonymous laptop loaded with a stolen NSA database full of footage. The footage covers two years in the intimate lives of four people, starring Hollywood actors Logan Marshall-Green, Angela Sarafyan, Alexandra Shipp and Kerry Bishé, whose stories are linked by a shocking incident. Explore the database by typing search terms, watch the clips where those words are spoken and piece together the story.