Respawn Entertainment and Electronic Arts have released the full details to Season Two of Apex Legends as it kicked off earlier today. The devs released a ton of details, which we have for you here, along with three new videos to introduce you to Wattson and more of the things circulating around this season's events. Whatever you think you may know about this season beyond the obvious, you might want to rethink that a little as this time around there are some fresh challenges and a few kinks in the system.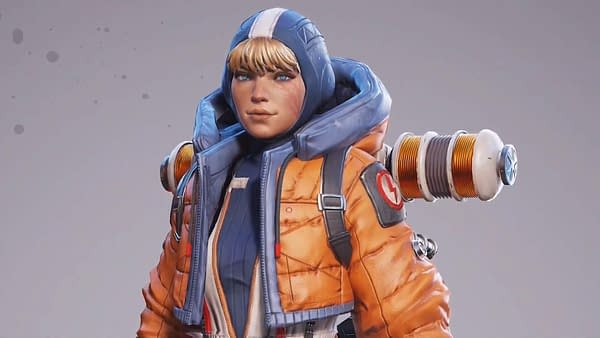 ter a shadowy figure brought down the Repulsor Tower, the Apex Games were forced to shut down for a brief period. During that time, the lack of the Repulsor Tower allowed beasts to once again take their natural place in Kings Canyon, and in doing so brought with them a level of destruction that has left certain areas of the map unrecognizable. Crews setup base camps and worked around the clock to repair the map, also taking this time to add new features to the arena, while the lack of Legends have allowed certain areas of Kings Canyon to stabilize and grow.

Battle Charge also sees the debut of the Apex Games newest Legend, Natalie "Wattson" Paquette. Daughter of the Games' lead electrical engineer, Wattson fights in the arena she helped build, destroying incoming missiles, recharging shields, creating fences, and using her pylon to silence fights that get too loud. Nobody knows the arena better than Wattson, and anyone who underestimates her is in for a shock.

Season 2 will also bring the Apex Legends Ranked Leagues, where competitive players can go and test their skills while gaining recognition and rewards along the way. During Season 2, players will have the ability to climb six competitive tiers: Bronze, Silver, Gold, Platinum, Diamond, and Apex Predator. Players can ascend the ranks to unlock exclusive cosmetics and rewards at season's end, while also being able to see how they stack up against other Apex Legends players from around the world. Read more about Apex Legends Ranked Leagues from the team at Respawn that designed it here.

With the introduction of fun Daily and Weekly Challenges designed to accelerate Battle Pass XP gains, three new content types including exclusive Legend skydive emotes, even more Legendary skins, and the ability to earn enough crafting metals to unlock an additional Legendary item, the Battle Pass is back and better than ever! With more than 100 levels of content to unlock, players can now purchase the Season 2 Battle Pass for 950 Apex Coins. Those looking to get a jump on their Battle Pass progression can instantly unlock 25 levels by purchasing the Battle Pass bundle for 2800 Apex Coins. Head over to the Apex Legends Season 2 Battle Pass page to learn more about all the loot that awaits players this season.

Also new this season is the L Star, a rare and powerful LMG that fires large, high-damage plasma projectiles at shockingly fast rate, new hop-up's, weapon attachments, and more ways for players to build the ultimate load out.