Apple Releases A Fold Apart & Beyond Blue For Apple Arcade Today
Apple announced two new games being added to the Apple Arcade library today with A Fold Apart and Beyond Blue. The first of the two is a paper-folding puzzle game that takes players through a story of reuniting two people who've been separated by distance. But in the creative way of making everything to get them back together with a challenge. The later is more of an adventure title as you explore the ocean and all of the beauty it has to offer, as we slowly approach Earth Day. You can buy both games today through Apple Arcade, but if you need a little more info, you can read the in-depth descriptions below as well as check out the trailers for both.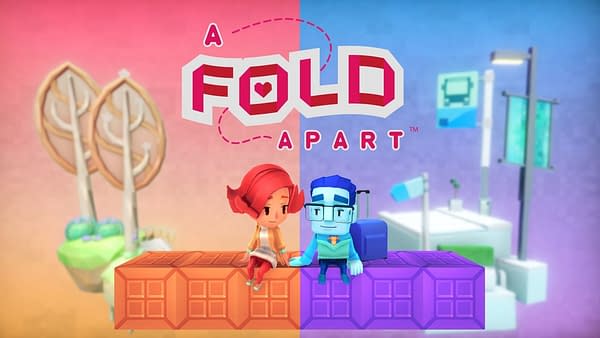 A Fold Apart
There are two sides to every story. A Fold Apart is an award-winning, narrative-driven puzzle game in a world of folding paper. The game offers a beautiful acknowledgment of both the challenges and wonder that come from how we communicate with loved ones while living apart. A relatable, true-to-life story of a long-distance relationship, the game features fifty handcrafted paper folding puzzles in beautiful 3D graphics with a tactile, "homemade" paper aesthetic. Choose the couple that best represents you and unfold both sides of their story as they navigate the complexities of (mis)communication and the emotional rollercoaster that separation brings. By flipping, folding, and unfolding the paper puzzles in their handcrafted worlds, you can help the couple overcome the emotional barriers of their relationship — but will love endure?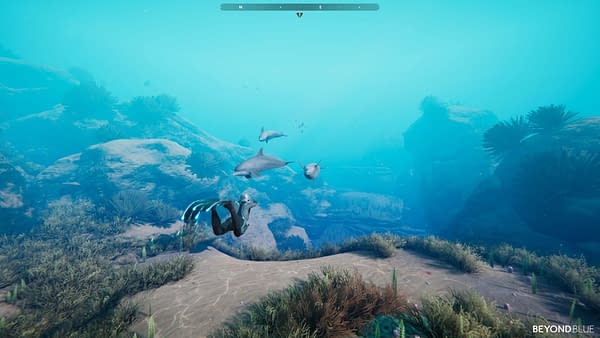 Beyond Blue
Beyond Blue takes you into the near future, where you'll have the opportunity to explore the mysteries of our ocean through the eyes of Mirai, a deep-sea explorer, and scientist. You and your newly-formed research team will use groundbreaking technologies to see, hear, and interact with the ocean in a new way. The game features an evocative narrative, exploration of an untouched world, an adventure that challenges the player to make high-stakes decisions during the crew's expedition.