Atari Surprisingly Releases PONG Quest For Steam Today
Atari released a new game out of the blue today on Steam as players can now try out PONG Quest, developed by Chequered Ink Ltd. Taking inspiration from the classic video game, players will embark on what is essentially an RPG action-adventure game. You'll be playing a roleplaying adventure featuring several immersive customization options, dozens of specialized power-ups, and a PONG paddle-fueled multiplayer experience. You can customize your hero and jump into this oddly endearing title featuring over 50 different types of balls, each with their unique abilities. You'll solve puzzles and gather loot as you uncover the secrets of the Orbs. You can play with up to four other players in multiplayer battles, where you will select your balls and strive to perfect your own loadout. Then clash with other paddles for in an attempt to rule this universe. You can read more about it below along with the trailer and a quote from the company about the release.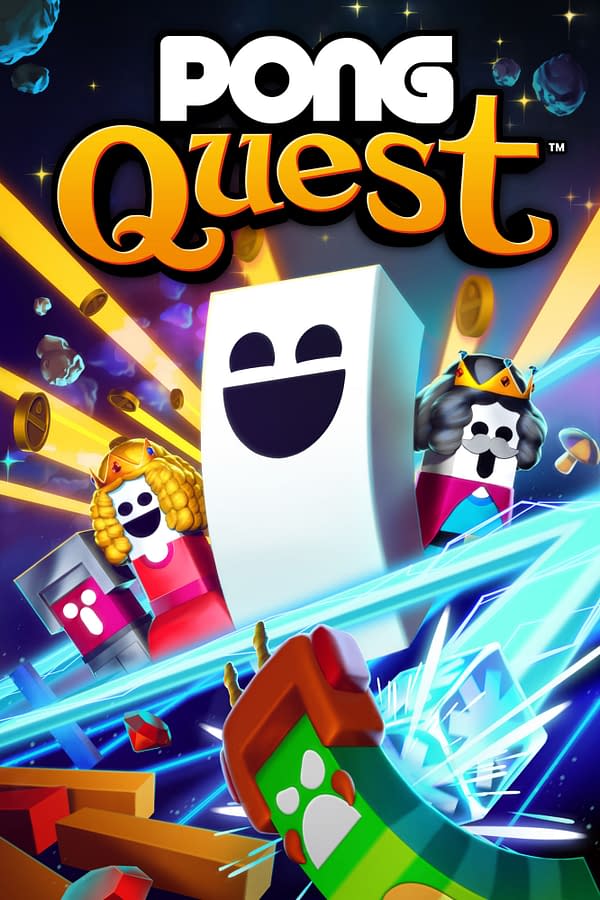 "It's PONG like you've never imagined! Immerse yourself in a whole new world of PONG-inspired fun where you'll adventure as a brave young paddle traversing a variety of treacherous dungeons, all loosely based on classic Atari hits, including Asteroids, Centipede, and more. Your journey will dictate the fate of PONG World as you reveal the mysteries of the Spooky Door! In PONG Quest, you'll explore a fantasy world as you encounter a variety of paddle opponents in energetic, RPG-esque battles! Special unlockable PONG balls add new depths and strategy to the classic gameplay putting a fresh and modern spin on the original. Classic, competitive, and online battle modes round out the fun, complementing a fantastical story-mode — it's PONG like you've never seen it before, but everything you love about it!"
"Since the announcement, the response to PONG Quest has been immensely positive," said Atari COO Jean-Marcel Nicolai. "This twist on the seminal classic is for both lifelong Atari fans familiar with the original and a new generation of players that will enjoy the surprisingly dynamic gameplay. We're excited to get this title into the hands of players who are up to the challenge of saving PONG World!"