Atari's Missile Command: Recharged Hits PC & Switch Next Week
Atari will be bringing back one of their classic titles for a modern audience as Missile Command: Recharged will drop next week. The company originally released the game on iOS and Android as a free-to-play game with in-app purchases and saw some success on mobile. Now they're moving it over to both Steam on PC and Nintendo Switch as the game will be released on those two platforms on May 27th, 2020. The game is also expected to be coming out on the Epic Games Store, but a release date hasn't been set for that yet. The game is basically an updated version of the classic Missile Command, with updated graphics and options, as well as new modes of gameplay to give it a harder challenge for those who have mastered the game ages ago. You can read more about it below along with the trailer before it releases in a few days.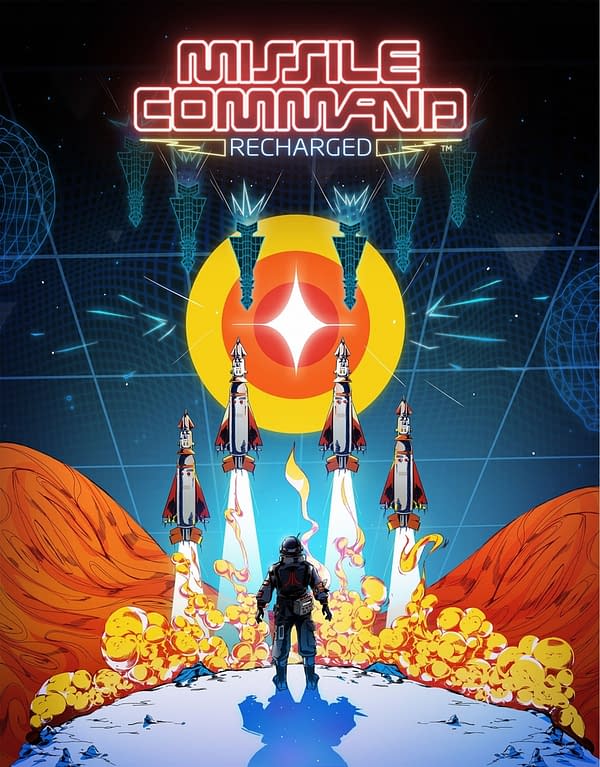 Missile Command: Recharged is a re-imagining of the beloved classic with fast-paced, arcade action where players must defend their bases by blasting an endless barrage of missiles hailing from the sky. Launch counter-missiles to protect your base and target powerups to gain an edge at critical moments. Missile Command: Recharged will appeal to those that fondly remember playing the original or its many iterations, and a whole new generation of gamers that are looking for fast-paced, pick-up-and play, arcade goodness. Don't just target missiles – take aim at all-new powerups to survive longer with defensive measures, silo repair, or a screen-clearing special blast. New powerup system takes points earned and allows them to be used to upgrade all aspects of gameplay to get an edge and achieve the highest scores. Compete in global online leaderboards and aim to claim bragging rights as the top missile commander. Better yourself with each game played and work towards besting the toughest challenges!