Bandai Are Releasing A "Pokémon" Pokédex Smartphone Case
Some cool news for obsessed Pokémon fans out there as new photos have emerged of a smartphone case that will turn it into a Pokédex. Sure, over the years, people have created small cases that also serve as some form of protection that mimic the look of one. But really, there aren't any true-to-form designs out there that are a real Pokédex. Well, until now. Images of the product leaked online over the weekend and got people super stoked as you can see from the ones we have for you here. By the look of it, you slide your phone in from the top and have it rest in the left side to appear at the display screen, while the right side is just a bunch of buttons that serve no function other than to be the face lid.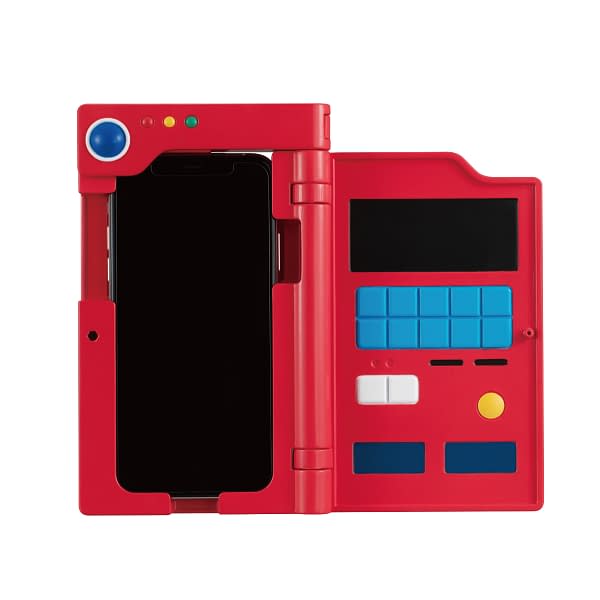 As far as protection goes, we're sure it will stop stuff from breaking the glass head-on. But forget about shock resistance as there's nothing in here for padding when it comes to dropping your phone. The case itself looks bigger than a 3DSXL, so just carrying it around in your pocket is also going to be a pain. But hey, if you're obsessed with Pokémon and really want a case that looks like this, there's probably little to sway you from the decision. There are some websites out there already trying to sell this thing for $70 a pop, but they're not officially linked up with Bandai. Right now, best we can tell, it will be released in Japan first and then eventually come out in Europe and North America, but there's no timetable for that yet.