Pearl Abyss announced the latest addition coming to Black Desert Online for PC today as you'll set sail for the Great Expedition. Basically, its time you got your sea legs as a character as you will head out onto the water, learn to man a boat, find new lands, work with the new Bartering system, and deal with the new boss Khan. Along the way, you'll get to see some new stuff both above and below the water. We have more info for you below as the new content will come to the game on October 23rd.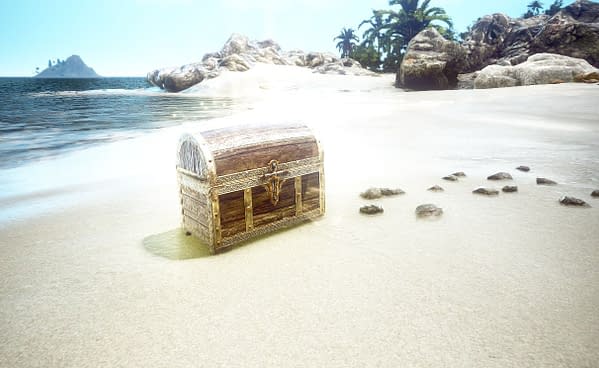 Launching alongside these new systems is a lineup of ships and sailors. Players will be able to upgrade their 'Epheria' sailboats and frigates to a new class of ships. Players will craft these ship-upgrades with materials which will be acquired by playing the new Great Expedition content. A new ship called the 'Carrack' will be the pride of any player's armada. To crew their ships, a new sailor system is available for players that will allow them to hire sailors with various skills to increase the efficiency of their ships. Balancing the number of sailors with the amount of available cargo space will be a new challenge for players.

The new ships, sailors and sailing mechanics will be used by adventurers while playing with the new 'bartering' system. Just like the sea-trade of old, this system will see players buy goods in one location, to sell them at a hefty profit at another location. Time is of the essence however, the prices of the bartered goods change every four hours, making it essential for players to find the most efficient sailing route. The new current and wind systems, and the new boats, will obviously play a big role in this. Successfully bartering items can yield players 'Sea Coins', a new currency that will allow them to buy highly coveted items such as the new 'Heart of Khan', a very useful item for any adventurer.

Khan is not just the namesake of a new item; the Great Expedition also brings a new sea boss. Players familiar with Black Desert Online might have fought the massive leviathan; Vell, but the ocean has a new apex predator. To successfully hunt this behemoth, players will have to use cannons and cooperate well with others.
Enjoyed this article? Share it!