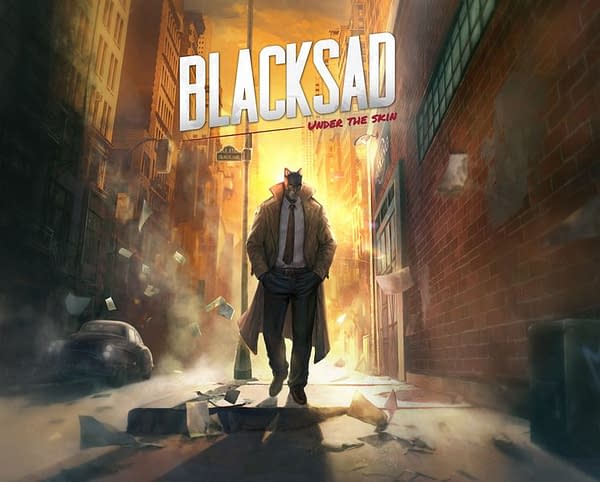 Pendulo Studios and YS Interactive have announced the release date for Blacksad: Under the Skin alongside a new story trailer to immerse fans in the world of the narrative-adventure game. The game, as you might expect form the key art, is a crime noir set in 1950s New York City.
The official description reads:
The 50s, New York City: Joe Dunn, owner of a boxing club, is found dead. Meanwhile, rising star Bobby Yale, due to take to the ring for the most important fight of his career, has mysteriously disappeared. Sonia Dunn, Joe's daughter, takes over the gym and must deal with its financial woes. She hires private detective John Blacksad to investigate Yale's disappearance.

With its anthropomorphic characters and its incredible 1950s feel, Blacksad: Under the Skin delivers all the eerily dark adventure of a detective novel, just like the eponymous comic book series. While embodying detective John Blacksad, players will have to conduct this adventure in their own way. Depending on their decisions, players will influence the relationships between Blacksad and the other characters as well as the very end of the investigation.
Alongside this story trailer, we also got the details for Blacksad: Under the Skin's collector edition which includes a Blacksad resin statue, a portfolio and of course, the game.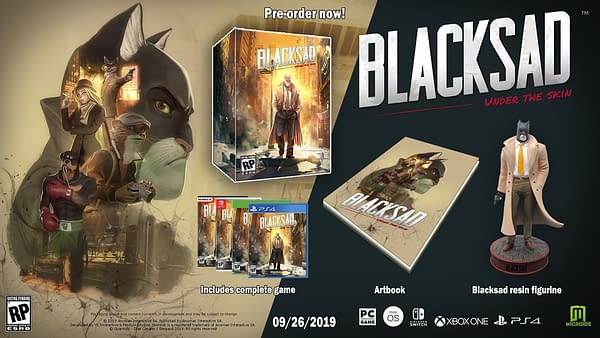 Blacksad: Under the Skin will be launch on PlayStation 4, Xbox One, Nintendo Switch, PC and Mac on September 26th, 2019.
The game will be fully dubbed in English, French and Spanish. Blacksad: Under the Skin will also includes subtitles in English, French, Italian, German, Spanish and Dutch.
You can check out the new story trailer below.
https://youtu.be/l6lKwaZPrcg
Enjoyed this article? Share it!