"Bless Unleashed" has Improved Significantly, but is Still Familiar
The console version of Bless, titled Bless Unleashed, is very very different from it's PC cousin. The game is designed to be an action MMORPG that doesn't adhere to the usual four-man party structure. Rather, the game's content should all be solo-able by any class. The demo build of the game available at E3 just last month was similar to the version shown off at previously at PAX West last year and PAX East back in March.
The demo mission tasked players with taking on a few groups of regular enemy types, a mini-boss, and then two full boss fights. The final boss fight, naturally, was the most difficult of the encounters. The PAX West 2018 edition of the demo was far, far too easy especially if you ran it as a tank. The difficulty was cranked up significantly higher for the E3 demo. So while the fights were familiar and the level design was identical, there were some major improvements made to the game even in its early stages.
That sense of familiarity also abounds in the game's Closed Beta this week, which includes similar quests but, obviously, opens the game up more significantly than the demo builds.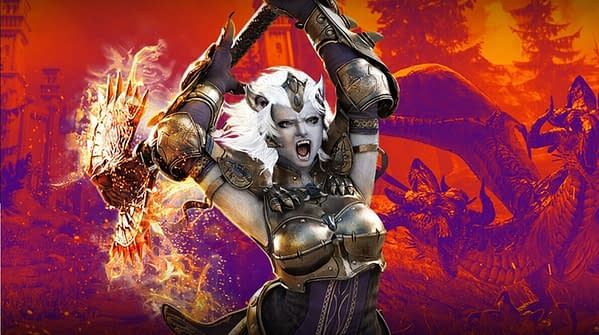 The action RPG controls remained the same, but the reaction time necessary to dodge attacks has been significantly shortened, which makes Bless Unleashed live up to its promise. At least on the small-scale of one demo build quest.
The game was also significantly improved in regards to the NPC animations and quest system. Specifically- that there was one. The PAX West build of the game simply dropped players in media res, and let them run through the content without much context. For E3, the game pulled out quite a few stops and included some spectacular magic animations to go along with the quest fluff.
While I mostly have positive feelings about Bless Unleashed based on what I've played over the year or so the game has been making the show rounds, I do have to wonder why the same exact demo keeps being used. It makes it hard to judge the game as a whole, as I've only seen improvements on one very, very small aspect of the game. However, I remain cautiously optimistic. If they can manage to take the lessons learned from the various trade show demos and apply them to the entire game design process, Bless Unleashed should be an absolutely solid game.