As we get closer to Gamescom 2018, we are now seeing the final plans of major studios for the event, including the latest from Blizzard. Below is some information that was released on Gamescom's official app and reposted in several forums, detailing what the company plans to do on Wednesday, August 22nd. While details are sketchy, it appears you'll be seeing a little something form everything under the Blizzard umbrella. Here's hoping we get a couple big reveals during their presentation.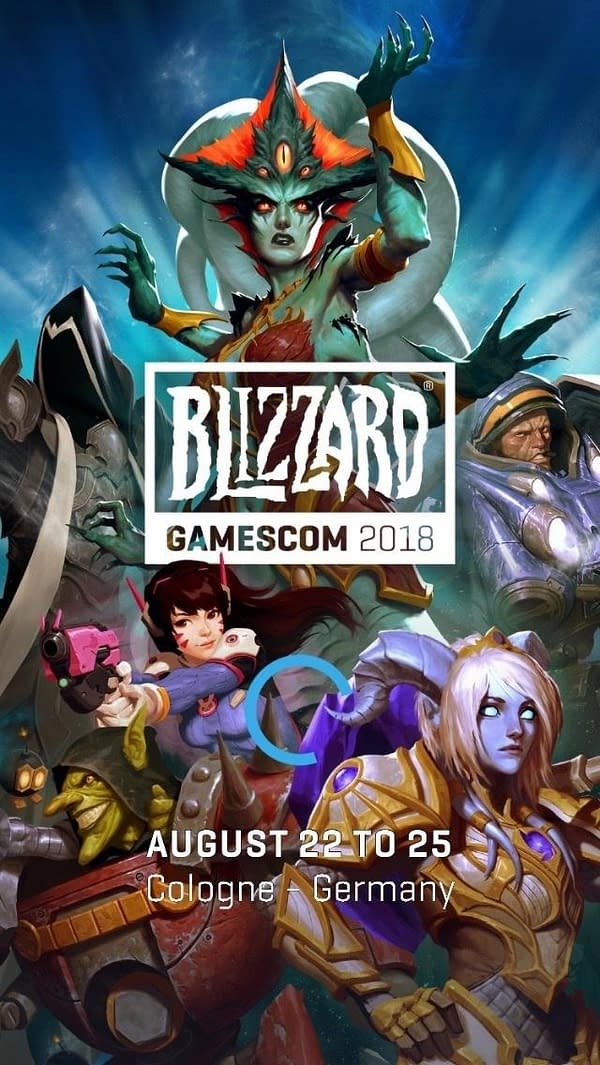 For those attending Gamescom 2018, the Blizzard at Gamescom app offers several features once you scan certain things scattered through the event, like the Overwatch Pachimari machine.

WEDNESDAY, AUGUST 22

All events at the Main Stage.

Opening | 10:30am

Overwatch | 11:15am

World of Warcraft | 12:30pm

StarCraft | 1:15pm

Heroes of the Storm 2:30pm

Diablo | 3:45pm

Times likely in Central European Time. The other days feature Island Expedition showcases for Warcraft, as well as the famous cosplay contest.

We also have the gamescom art, featuring Azshara! We've also noticed a limited-edition set of Warbringers: Azshara prints will be for sale at the convention, so it's safe to say we'll see the cinematic revealed then. Azshara will be the final boss of an upcoming raid in Battle for Azeroth, similar to Gul'dan place in Legion.
Enjoyed this article? Share it!