A few weeks ago, LEGO and Overwatch came together to announce that there were a new set of figures on the way for the game. One of the first to be introduced was a brand new Bastion figure that looked really awesome in terms of LEGO figures. We received one from Blizzard last week to put together and review, which we gladly took the time to do.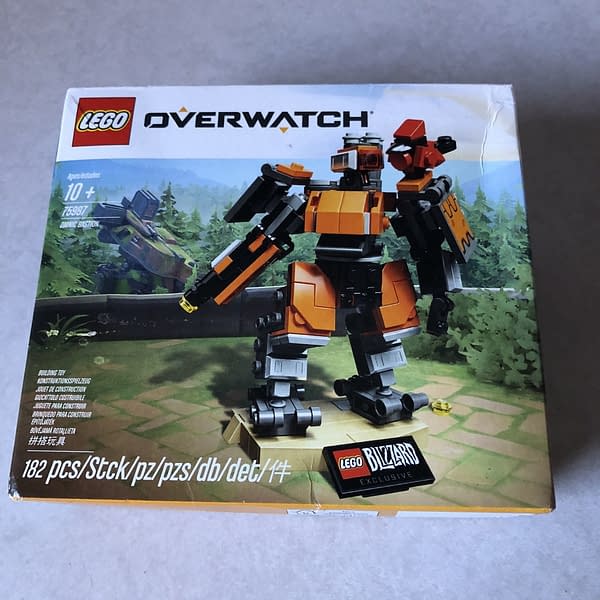 So first off, while this looks like a simple set to put together, this is a thick booklet just to make a simple stand-alone figure like Bastion. Three packets of LEGO and a couple stickers, along with a 60-page booklet. I've put together bigger sets with more parts and fewer pages than this, so immediately out of the gate, this felt like LEGO went above and beyond more than they needed to for a single figure.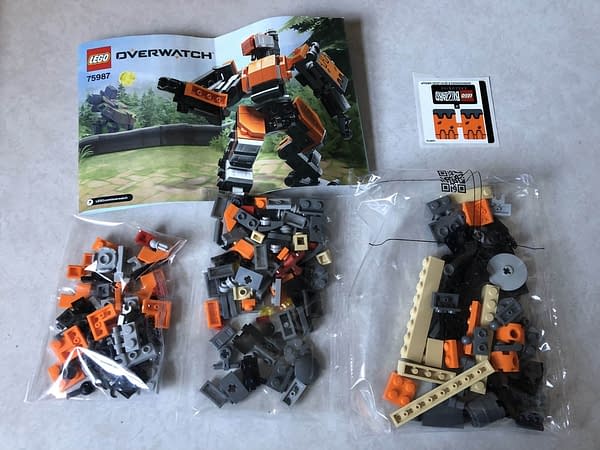 He took about an hour to put together from start to finish, which included me going through and separating the colors to make things easier to find. Bastion comes together in about eight pieces, those being all four limbs, the torso, the head, his back gun, and the bird. Much of his construction, while well designed, felt like a lot of extra parts were added for no real reason. I mean, I get that's how a lot of LEGO sets work, but especially in the torso, it felt like I was just adding pieces for decoration and nothing functional.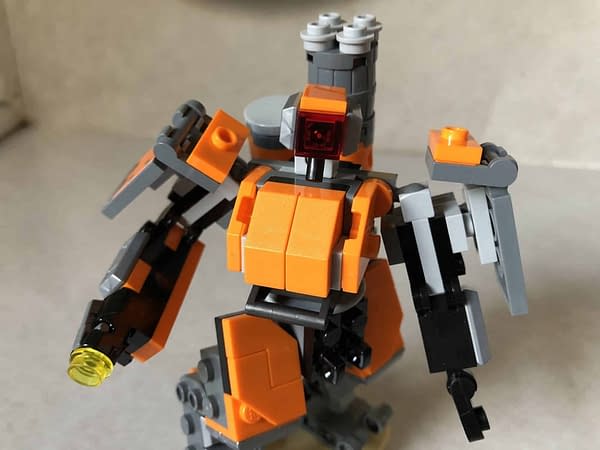 His body does swivel, his arms and legs all move and work the way the character does in the game. He back Gatling gun does move around a bit, but it's a little inaccurate to the character as there's no way to move him or transform him into his tank form. It makes it fun to play with, but it isn't the way he's designed to work, so it's a little off-putting.
His feet come with a pair of pegs that you can plant into the base for display purposes, but they also swing back and make it easy to pose him on his feet. That being said, there are times the legs don't really want to work the way you think they should work, and the feet sometimes rest in funny positions that will have Bastion tip over.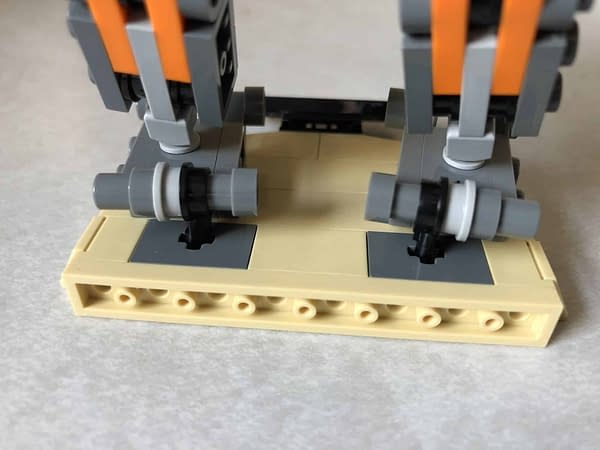 This version of Bastion is his orange skin, so the version of Ganymede we get is a red cardinal. He was pretty was to put together and he mounts onto either shoulder you wish for Bastion. But the character itself doesn't do anything, in case you were hoping to have a little fun with him.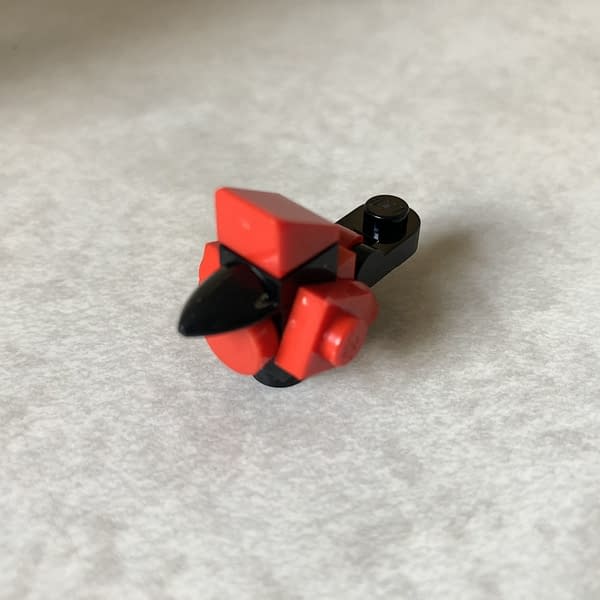 The last piece of the figure to discuss is his right arm, which has been set up to shoot yellow caps out like a projectile. Not the best for kids under the age of five-years-old to play with, but fun as hell for everyone else as you basically have a small Overwatch figure who can shoot stuff. While he doesn't so as much as we would have liked to see him do, this Bastion figure is pretty awesome to look at. If you're a LEGO fanatic who loves this game, it's something you absolutely need for your desk or shelf. And it's a great introduction to the sets yet to come this holiday season.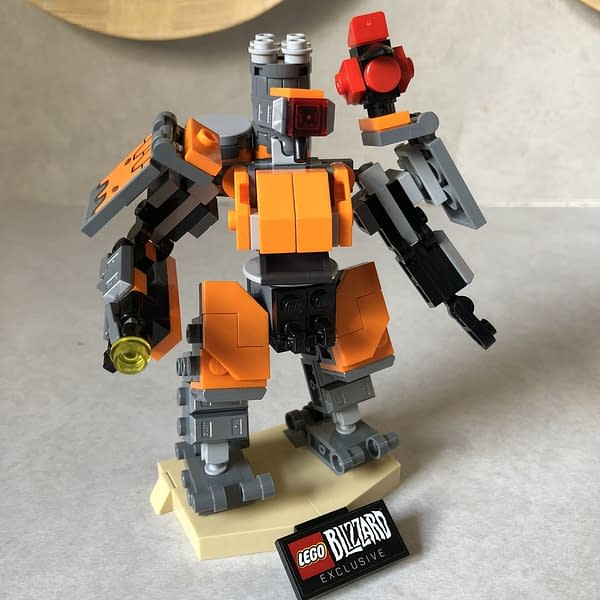 Enjoyed this article? Share it!