Yet another character from Naruto will join the fray in Jump Force, as Boruto Uzumaki was confirmed in new screenshots from Bandai Namco. We don't really get a lot from this set, just four photos that appear to be taken from cutscenes in the game as opposed to a proper trailer. Botuto was announced for the game in an issue of Shonen Jump, along with Kakashi, Gaara, and Kaguya, but these are the first photos of any of them to surface and confirm they're on the regular roster and not just a part of the game's story.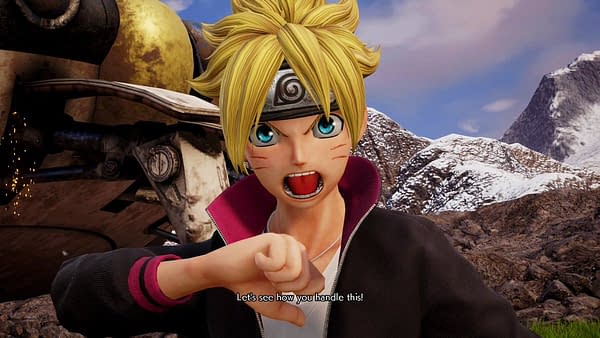 We're less than a month away from Jump Force being released on February 15th, but even with a story trailer out, there's not a lot of info about the rest of the roster and how deep they're planning to take it. Here's hoping that changes in the next two weeks before they dive into major promotion for the game.
Enjoyed this article? Share it!