Breakout: Recharged Will Be Released On Multiple Platforms In February
Atari revealed today that they have an official release date for Breakout: Recharged as the game will come to multiple platforms. The game was made in collaboration with developers Adamvision Studios and SneakyBox Studios as they have taken the classic fast-paced hybrid shooter and have given it a new life with visual upgrades, new modes, a killer soundtrack, and more. This version of the game will give you all the nostalgic feelings of breaking through all the blocks with your paddle, but it will force you to think differently with new mechanics and challenges. You can check out more about it below as it will be released on PC through Steam and the Epic Games Store, all three major consoles, and Atari VCS on February 8th, 2022.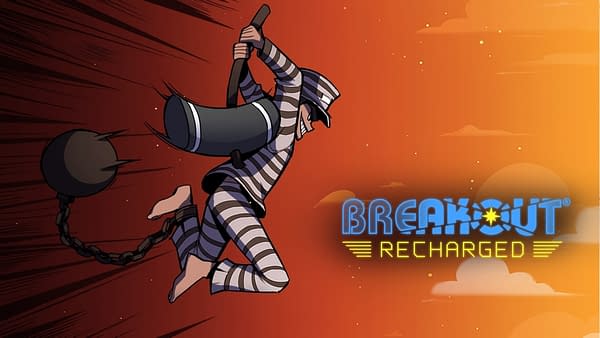 The original brick-breaking game is back with some of the toughest challenges yet! Breakout: Recharged steps up the excitement with super challenging gameplay, all new power-ups, modern graphics and another original soundtrack from award-winning video game composer Megan McDuffee. Breakout: Recharged will forever change what you expect from a brick-breaking title. The endless arcade mode and 50 challenge levels will push you to the limit of your skills. Don't fret, however, as this wouldn't be a Recharged title without game-changing powerups. Expect the aid of rail guns, homing missiles, and explosives to join the traditional multi-ball. You'll need every tool in the arsenal and razor-sharp reflexes to climb the global leaderboards.

Old Meets New: Classic Breakout gameplay updated with refined control, and modern visual flourishes
Power Up: Blast special bricks to pick up paddle-transforming power-ups a rail gun, explosive balls, missile launchers, and more
Challenge: Compete in a series of 50 challenges designed to put even the most seasoned players to the test
Compete: Reach the top of global leaderboards for arcade and individual challenge modes
Bring a Friend: Play local co-op in every mode – breaking bricks is better together!