Netmarble released some new information about their upcoming BTS mobile game for iOS and Android called BTS World, including a release date. We now know the game will be released on June 26th and will include a completely new soundtrack for fans to listen to as they play the game. You can pre-register for the game right now, but it's unknown if that will get you in the game early or just get you in first as a registered member. Check out the new trailer below featuring some of the music.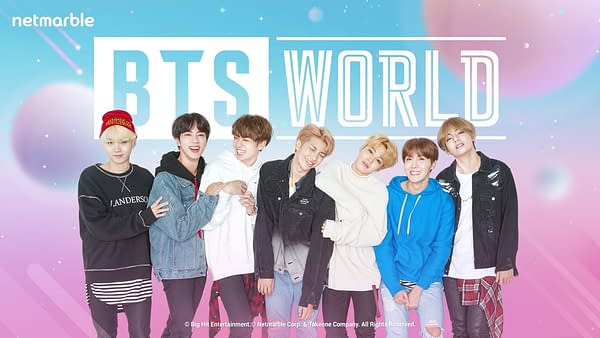 Created in conjunction with the global superstars, BTS World is a story-based mobile simulation game that takes players on an interactive journey. The story of BTS World takes players back to the start before the band's debut to pursue the role of BTS' manager, with the ultimate goal of fostering BTS to become superstars. Players will encounter various missions where they will select certain BTS member cards to clear the mission and progress through the game. Collecting and upgrading these cards will open up even more stories along the way, and players will be able to interact virtually with BTS in the game through a 1:1 interactive system.
Enjoyed this article? Share it!