Marty O'Donnell is a composer who worked for Bungie before he was fired from the company over three years ago. He was one of the two primary composers of the first Destiny game and created a ton of music along with Michael Salvatori and some influence from Paul McCartney that never saw the light of day, until recently when a fan managed to release it online. WHSU has a much more detailed history of the music and its release which you can check out here.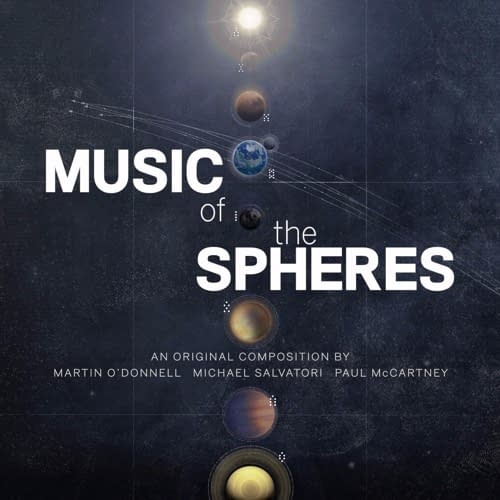 Since then, it's been a miracle that neither Bungie or Activision bothered to try to take it down since it is their property. Well… that changed this week as at least Bungie is confirmed to have gotten the original thread and the user account on Reddit deleted due to copyright. Right now, you can still listen to it on YouTube and fans have been sharing it on Destiny subreddits. O'Donnell addressed the situation on Twitter today.
Hmm…better find a way to download Music of the Spheres.
Looks like Activision/Bungie finally decided to take it down.
Here's my interview with @RespawnShow while it's still available: https://t.co/OWEx57Z5n3

— Marty O'Donnell (@MartyTheElder) April 29, 2018
Owen Spense, the original Reddit poster, created a new account to let people know that he did indeed get into legal trouble with Bungie, but posted that it was their right to do so and that they're not a bad company for acting on their rights. Here's a quick transcript of what he wrote via Game Rant.
"I spent 3 years of my life to get you MOTS [Music of the Spheres]. 3. years. I got myself into legal trouble for you to have MOTS. I know things I am not allowed to say. I know you guys will make this a huge issue which is what I am trying to prevent because what's done is done, and Bungie had good reason to do this.

[…] There's a reason behind everything. I know something that would comfort you but it's not my place to announce that.

[…] There's a lot MORE to it than you think. They are not evil."
The short version to all this is that it's technically their property, so they have a right to what happens with it, even if they choose to toss it into a vault for the next 15 years and release it as part of some Destiny anniversary edition, lock it away for good, or even create their own official copy for distribution. It sucks for fans, but that's reality when it comes to properties created out of contracts. So if you're looking to get a hold of a copy online for free, you may only have a limited time before the entire thing disappears once more.
Enjoyed this article? Share it!