Activision and Infinity Ward have announced the details for the first open beta for Call Of Duty: Modern Warfare, which will kick off on September 12th. The company released the details here of how PS4 players will get the first crack followed by everyone else. A second week is in the works for September 19th as well.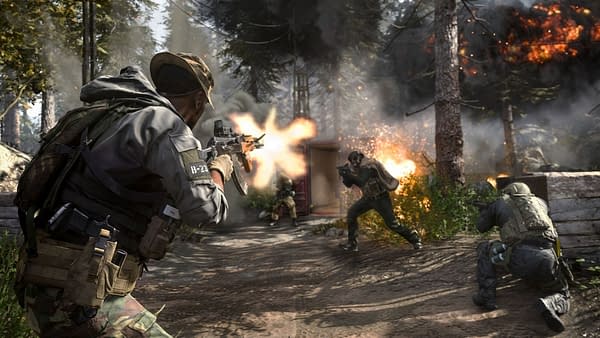 There are two weekends of Modern Warfare Beta content, each "weekend" lasts a total of around five days; scheduled to begin each Thursday morning at 10AM (PDT) and ending on Monday morning PDT (with exact content conclusion timing still to be decided).

Weekend 1: PlayStation 4 Exclusive Beta

The first Beta Test Weekend is exclusively for PlayStation 4 owners, running from Thursday, September 12 to the morning of Monday, September 16.

Weekend 1: Early Access

The first two days of the weekend – Thursday, September 12, and Friday, September 13, – are available for early access to players who have pre-ordered the Modern Warfare on PlayStation 4. Check your local retailer or online here for pre-order information.

Weekend 1: Open

The rest of the Beta period, from Saturday, September 14, to the morning of Monday, September 16, is free to all PlayStation 4 owners. If you've got a PlayStation 4 and an internet connection, you should be good to go, though PlayStation®Plus may be a requirement in some territories.
Enjoyed this article? Share it!