CCP Games let fans know that the next chapter for EVE Online: Invasion would be on the way soon, adding more wrinkles to the Triglavian story. The next chapter is going to come with some improvements as well as problems story-wise for players to deal with. Shareable bookmarks are on the way, which allows pilots to share specific locations in New Eden with alliance members and anyone else they choose, with control over access and duration. A "Zirnitra" dreadnought is on the way, which will scare the hell out of anyone who dares to go up against it. New players will be given a totally revised experience to help them ease into the game and assure they have a fun time. And of course, the story, which will have you wondering about what lies ahead. Keep an eye out for details here, as we have a couple of quotes from the devs on the changes to come.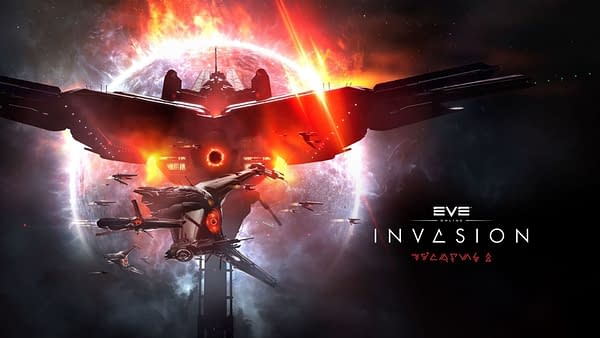 "EVE has always been about actions having lasting and meaningful consequences, and with EVE Online: Invasion our goal has been to provide a universe-changing event for our community to experience in familiar space," said Bergur Finnbogason, EVE Online's Creative Director. "Chapter 2 will double down on that promise, with some really exciting and impactful features!"

"EVE Online has always had the goal of providing life-changing experiences and a living universe like no other," said Hilmar V. Pétursson, CCP's Chief Executive Officer. "By stepping up the frequency of updates to EVE's meta, the second chapter in the 'Invasion' story continues to deliver on that ambition."
Enjoyed this article? Share it!