Change Colors and Roll Out: We Review The G1 Ultra Magnus from ThinkGeek
We rarely get a chance to review a lot of high-end collectible toys beyond what we're able to report on when they get released, but when we do get our hands on one of the pricey models that took time and care to create, we cherish every moment with it to get the most out of our review. Last month, the good people at ThinkGeek sent us this special edition G1 Ultra Magnus to try out; an officially licensed Transformer product no less. We spent some quality time with this guy to see if he truly is worth the $250 price tag he's being sold for.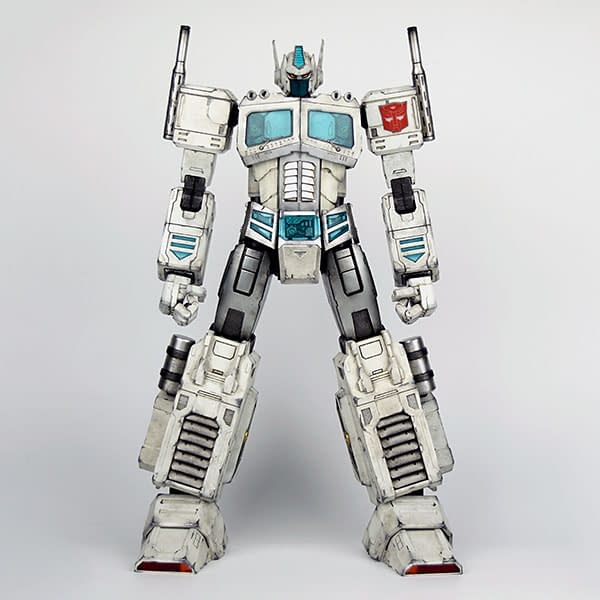 The first thing to take note is that this is about as detailed of a model as you're going to get from the Transformers, as this is a special white and blue-skinned version of the G1 version of the character, although he is slimmed down from the Magnus look of the series and has been given a bit of wear and tear to his 59 points of articulation. At first glance, this is a very menacing version of the classic Optimus Prime, as if he were a Decepticon (even coming equipped with a gun). Just based on design, this is a unique version of the character to have, from the chest plate windshields all the way down to the boots.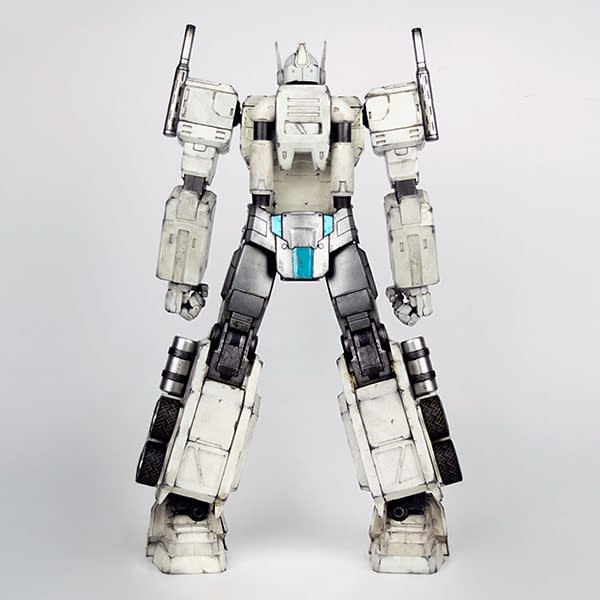 This version of the character is fully poseable and you can put in in various combinations depending on how well you bend the legs and arms. However, standing at 18" tall, the design is a bit clunky and sometimes the movement of parts almost feels like you're about ready to break him. Now you could chalk that up to the size of the figure itself, but I believe this lies more within the design of his joins and the ability to move him freely. It's clear they tried to find a middle ground between a statue and an action figure, but there are some rough spots you need to be careful with. Specifically in the legs and the upper arms.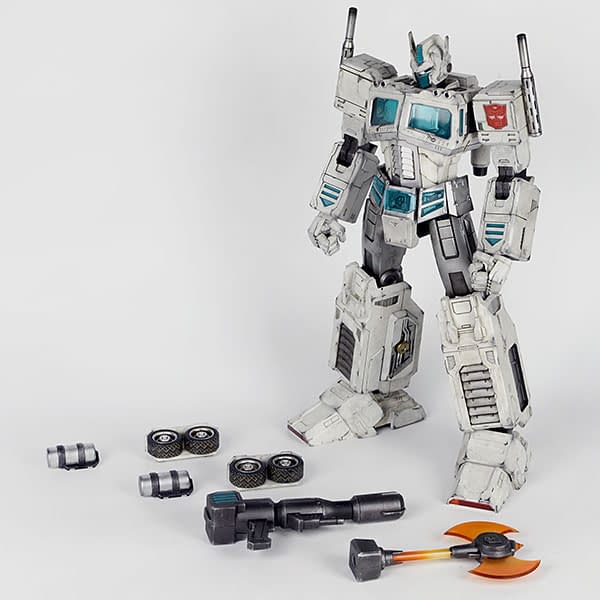 As you can see from the photo above, the G1 Ultra Magnus comes with a small assortment of add-ons. The wheels and small cylinders are actually magnetic attachments to the legs, with the wheels being able to spin. The gun can fit into either hand as you can move the individual fingers and thumb to snap the gun into place. The ax, however, is designed specifically for the left hand. All you need to do is pop the hand out of the ball socket and snap the ax into place. I was extremely paranoid about breaking this off because the ball took some work to get around in order to equip the axe and vice versa. This is one of those parts where if you mess up and snap it, there is no repair solution that doesn't involve permanent glue, so extra care needs to be taken in switching parts.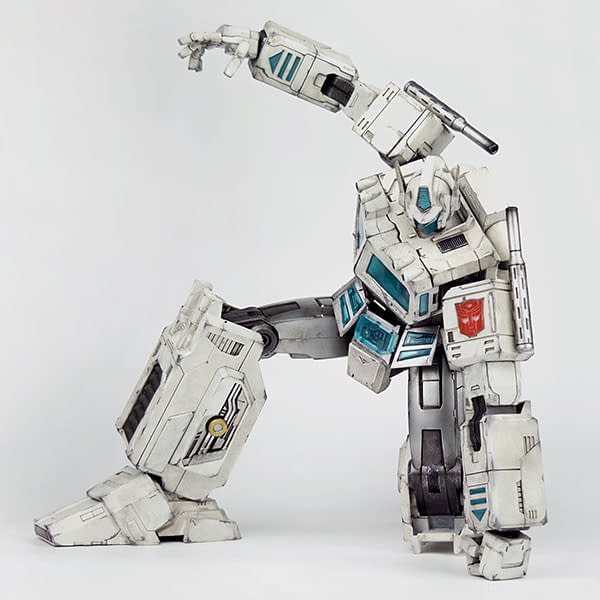 The figure itself lights up as well, running off of eight 303/357 watch batteries (three in the gun to make it light up, three in the back panel under the head to make his eyes glow and his chest spark light up, and two in the left bicep to make the Autobots icon light up). While this feature is cool to look at in the dark, it does nothing for the figure in the light and is an expensive addition simply because the figure does not come with batteries, which ran us an extra $30 just to purchase so we could check it out for the review. The lights are simply a glowing aspect, they don't flash or flicker, there are no sound effects, and you have to switch them off manually. So while a nice feature, they do nothing to enhance the experience.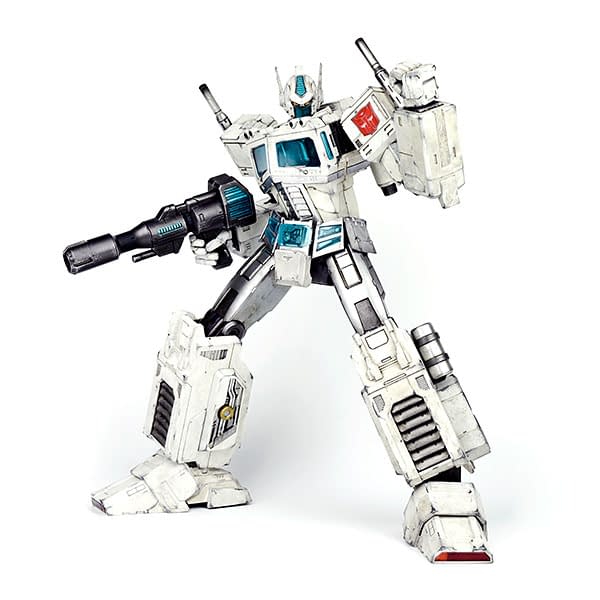 In our opinion, while the G1 Ultra Magnus is an awesome figure, it is only for the most hardcore of hardcore collectors. And the biggest reason for this is because of all the things this figure can do as a large detailed action figure, it can't do the one thing a Transformer figure should do: transform. There is no way to turn this guy into a truck, and while that may not be a necessity to some, that's a huge deal to a lot of fans. It's the entire point of getting a Transformer, to make the thing transform. This just sits in whatever position you pose him in and glow when you feel like turning him on. We concede that there are some obsessed collectors out there that will want this figure in a heartbeat and have him sitting on their desk or in a locked display case somewhere in their collection.; and to those people who just want him for display, this is perfect. For anyone looking for a figure to do anything beyond just standing there, this is one to pass on.
---
---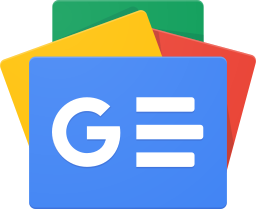 Stay up-to-date and support the site by following Bleeding Cool on Google News today!