While we do have a few cool AAA titles coming out this week and some remastered works, a lot of the video game releases this week are coming from the indie side of the coin. Check out the list of what's coming out this week below, choose your games wisely, and as always; have fun!
March 13th
Armello – Special Edition (PC, PS4, XB1)
Beast Quest (PC, PS4, XB1)
Coffin Dodgers (Switch)
Cruz Brothers (PS4)
Danmaku Unlimited 3 (Switch)
Devil May Cry – HD Collection (PC, PS4, XB1)
Ghost of a Tale (PC)
Golem [VR] (PS4)
Hakuoki: Edo Blossoms (Vita)
Pure Farming 2018 (PC, PS4, XB1)
Q.U.B.E. 2 (PC, PS4, XB1)
Spiral Splatter (Switch, XB1)
Tesla vs. Lovecraft (PS4)
The 25th Ward: The Silver Case (PC, PS4)
The Council – Ep. 1 (PC, PS4, XB1)
The Raven Remastered (PC, PS4, XB1)
March 14th
The American Dream [VR] (PS4)
The Long Reach (PC, PS4, Vita, XB1)
#WarGames (PC)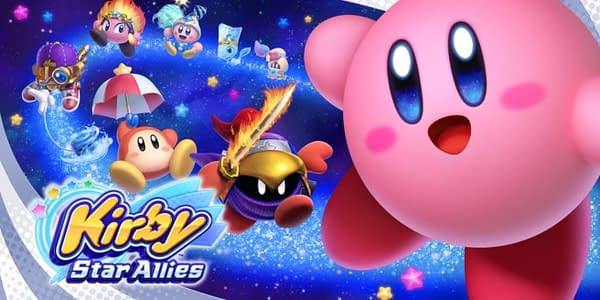 March 15th
Alchemist's Castle (PS4)
BINGO (Switch)
Blake and Mortimer: The Curse of the Thirty Denarii (PC)
Enchanting Mahjong Match (Switch)
Gal Gunvolt Burst (PS4)
Gem Smashers (Switch)
Maria the Witch (PS4)
Neonwall (Switch)
Soulblight (PC)
Surviving Mars (PC, PS4, XB1)
Tesla vs. Lovecraft (XB1)
The Long Reach (Switch)
The Sparkle 3 Genesis (Switch)
The Way of Life: Definitive Edition (PC)
WorldNeverland – Elnea Kingdom (Switch)
Zeus Quest Remastered (PS4)
March 16th
Burnout Paradise Remastered (PS4, XB1)
Kirby Star Allies (Switch)
Nonogram – The Greatest Painter (PC)
Toki Tori (Switch)
Vicious Attack Llama Apocalypse (XB1)
Enjoyed this article? Share it!