Posted in: Games, Video Games | Tagged: 428: Shibuya Scramble, Apocalypse Rider, Arcade Islands: Volume One, Broforce, Claws of Furry, Dead Age, Destiny 2: Forsaken, Dimension Drive, DRAGON QUEST XI: Echoes of an Elusive Age, Dust: An Elysian Tail, Elea, FullBlast, Genesis Alpha One, GOD WARS - The Complete Legend, gone home, hyper light drifter, Immortal: Unchained, Kentucky Robo Chicken, King's Guard, Lifeless Planet: Premiere Edition, marvel's spider-man, Moonfall Ultimate, Mummy Pinball, NASCAR Heat 3, NBA 2K19, Ninjin: Clash of Carrots, Out of the Box, Planet Alpha, Shadows: Awakening, Shalnor Legends: Sacred Lands, Shikhondo: Soul Eater, Sigi - A Fart for Melusina, SNK Heroines: Tag Team Frenzy, Son of a Witch, Super Inefficient Golf, video game releases, YO-KAI WATCH BLASTERS: Red Cat Corps, YO-KAI WATCH BLASTERS: White Dog Squad, Zone of the Enders: The 2nd Runner - Mars
---
Check Out the Latest Video Game Releases for September 4-10, 2018
We're back from PAX and tired as hell, but we're giving you the latest video game releases. Albeit a day late as we recover from the convention. Check out the entire list below, choose your games wisely, and as always; have fun!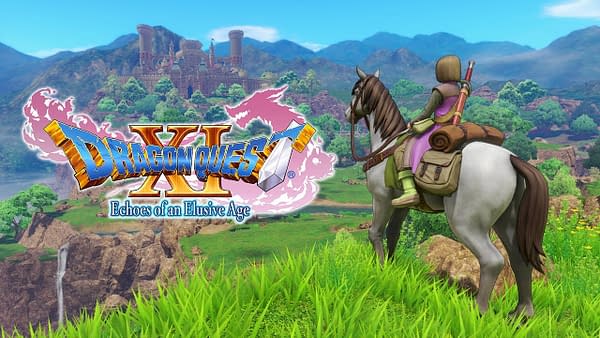 September 4th
428: Shibuya Scramble (PS4)
Apocalypse Rider [VR] (PS4)
Arcade Islands: Volume One (PS4)
Claws of Furry (XB1)
Dragon Quest XI: Echoes of an Elusive Age (PC, PS4)
Destiny 2: Forsaken (PC, PS4, XB1)
Dimension Drive (PS4, XB1)
FullBlast (PS4, Vita, XB1)
GOD WARS – The Complete Legend (Switch)
Genesis Alpha One (PC, PS4, XB1)
Moonfall Ultimate (PS4, Switch)
Ninjin: Clash of Carrots (PS4, Switch, XB1)
Planet Alpha (PS4, XB1)
Shadows: Awakening (PC, PS4, XB1)
Son of a Witch (Switch)
Zone of the Enders: The 2nd Runner – Mars (PC, PS4)
September 5th
Moonfall Ultimate (XB1)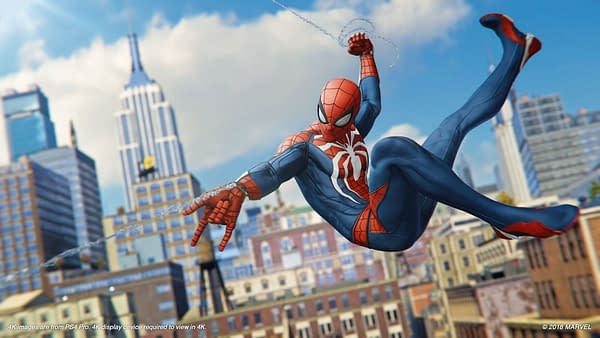 September 6th
Broforce (Switch)
Elea – Episode 1 (PC, XB1)
Gone Home (Switch)
Hyper Light Drifter – Special Edition (Switch)
Kentucky Robo Chicken (Switch)
Lifeless Planet: Premiere Edition (Switch)
Shikhondo – Soul Eater (Switch)
September 7th
Dead Age (XB1)
FullBlast (Switch)
Immortal: Unchained (PS4, XB1)
King's Guard (XB1)
Marvel's Spider-Man (PS4)
Mummy Pinball (Switch)
NASCAR Heat 3 (PS4, XB1)
NBA 2K19 (PC, PS4, Switch, XB1)
Out of the Box (XB1)
SNK Heroines: Tag Team Frenzy (PS4, Switch)
Shalnor Legends: Sacred Lands (XB1)
Sigi – A Fart for Melusina (PS4, Switch, XB1)
Super Inefficient Golf (Switch)
YO-KAI WATCH BLASTERS: Red Cat Corps (3DS)
YO-KAI WATCH BLASTERS: White Dog Squad (3DS)
September 10th
Dust: An Elysian Tail (Switch)
---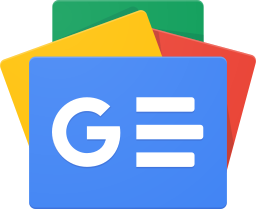 Stay up-to-date and support the site by following Bleeding Cool on Google News today!