Check Out The Warhammer: Chaos & Conquest Launch Trailer
This morning, Tilting Point, Games Workshop and Hunted Cow officially launched their new mobile game Warhammer: Chaos & Conquest. As part of the release, the company sent out a proper launch trailer and some quotes from people involved on the game's debut. If you're not familiar with the game, players must command a terrifying warband that can be aided by collecting mighty Daemons and Warriors of Chaos. You'll fight some of the most famous people in the Warhammer franchise while defending your base and building your units. Enjoy the trailer as you can now download it on iOS and Android.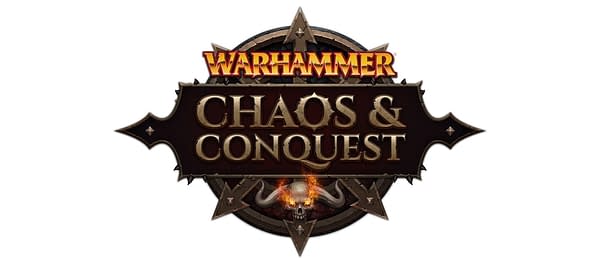 "After an immensely successful relationship working together on Operation: New Earth, it made perfect sense for us to partner with Hunted Cow for our first co-development project, Warhammer: Chaos and Conquest, based on Games Workshop's beloved legacy franchise," said Samir El-Agili, president of Tilting Point. "The team's passion and commitment to creating an authentic Warhammer experience is immensely prevalent throughout Chaos & Conquest, and we're excited for new and longtime fans to experience the results of our collaboration."

"As longtime fans, our main focus with Warhammer: Chaos & Conquest was to not only create a standalone mobile game, but also one that encapsulates all the familiar and recognizable elements that make Warhammer special," said John Stewart, COO of Hunted Cow. "We're thrilled to finally put the game in the hands of players and watch them journey their way through the dark Warhammer Fantasy Old World."

"Chaos & Conquest has been crafted with a genuine passion for the Warhammer brand and a deep understanding of what makes games fun and engaging." said Jon Gillard of Games Workshop. "It's an absolute pleasure to be working with Tilting Point and Hunted Cow as they apply their insightful commercial and creative expertise whilst faithfully building on the Warhammer franchise's legacy."